Sports
NO HEADLINE
Mon., Feb. 28, 2005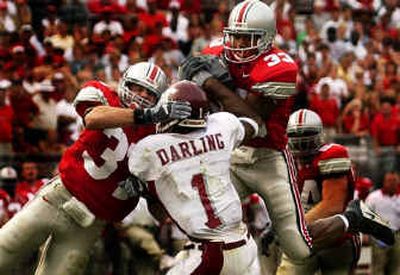 Bloodmobile locations
Today – Kootenai Medical Center, Health Science Building, 2003 Lincoln Way, Coeur d'Alene, 7:30 a.m.-3 p.m.; Priest River (Idaho) High School, 1103 Ninth St., 9 a.m.-2 p.m.; Valley Hospital and Medical Center, 12606 E. Mission, noon-4 p.m.
Tuesday – West Valley High School, 8301 E. Buckeye, 8 a.m.-2 p.m.
Thursday – University of Idaho School of Law, Moscow, 9:30 a.m.-3 p.m.
Friday – Moses Lake High School, 9 a.m.-3 p.m.
Saturday – Colbert Chapel, 4922 E. Bernhill Road, 8-11 a.m.; North Country Chapel, 2281 W. Seltice Way, Post Falls, 9 a.m.-1 p.m.
Sunday – St. George's School, 2929 W. Waikiki Road, 9 a.m.-1 p.m.
Top giver
The largest donor for the week of Feb. 14-20 was Washington State University with 293 units donated.
Local journalism is essential.
Give directly to The Spokesman-Review's Northwest Passages community forums series -- which helps to offset the costs of several reporter and editor positions at the newspaper -- by using the easy options below. Gifts processed in this system are not tax deductible, but are predominately used to help meet the local financial requirements needed to receive national matching-grant funds.
Subscribe to the sports newsletter
Get the day's top sports headlines and breaking news delivered to your inbox by subscribing here.
---