Sports
Expensive bats include bonus leather
Thu., March 17, 2005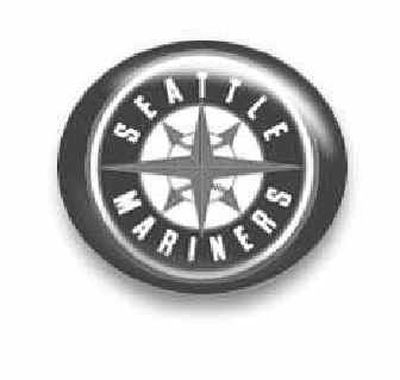 PEORIA, Ariz. – The Seattle Mariners spent $114 million on Richie Sexson and Adrian Beltre to improve the lineup. Gil Meche believes they're worth every penny for their defense, too.
Meche and Bobby Madritsch had exceptional outings, allowing a combined two hits in seven scoreless innings to lead the Mariners to a 4-1 win over the San Francisco Giants on Wednesday.
Meche started, working four innings and holding the Giants to two hits with two strikeouts. Madritsch retired every batter he faced the next three innings and struck out four.
"Both of them were real firm. They had a real good day," Seattle manager Mike Hargrove said.
Giants starter Kirk Rueter threw four innings, allowing two runs, five hits and a walk. He gave up RBI singles to Sexson and Raul Ibanez in the fourth, when the Mariners took a 2-0 lead.
Meche's first pitch went for a single by Ray Durham, but Sexson helped him on the next pitch. The 6-foot-8 first baseman reached for Omar Vizquel's liner, then stepped on the bag for an easy double play.
Beltre, who drove in a run in the fifth and scored after a leadoff walk in the fourth, made a great stab to stop a grounder off Moises Alou's bat in the second. He spun and fired a tough throw to Sexson for the out.
Nageotte, Choo sent to farm
The Mariners reassigned nine players, trimming the team's major league roster to 47.
Right-hander Clint Nageotte, outfielder Shin-Soo Choo, and infielders Justin Leone and Michael Morse were optioned to Triple-A Tacoma. Catcher Rene Rivera and infielder Yuniesky Betancourt were optioned to Double-A San Antonio.
Outfielder Wladimir Balentien was optioned to Single-A Inland Empire. Right-hander Jon Huber and infielder Mickey Lopez were reassigned to minor league camp.
In most cases, the cuts were needed to provide playing time for prospects who were stuck behind established players.
Choo, for example, hit .350 this spring with a home run and four RBIs, but he wasn't going to displace Ichiro Suzuki in right field.
"He could have gone 30 for 30 and he wasn't going to start ahead of Ichiro," Hargrove said.
There are nine starters and 14 relievers listed on the current roster, and the regular-season roster won't go beyond 12 pitchers.
Notes
Ichiro Suzuki returned after a one-game break, forced by a sore foot. The Mariners right fielder played designated hitter, getting two singles in four at-bats. He has hit in all nine of his spring games. … Right-hander Joel Pineiro reported no pain after throwing a 35-pitch bullpen session.
Local journalism is essential.
Give directly to The Spokesman-Review's Northwest Passages community forums series -- which helps to offset the costs of several reporter and editor positions at the newspaper -- by using the easy options below. Gifts processed in this system are not tax deductible, but are predominately used to help meet the local financial requirements needed to receive national matching-grant funds.
Subscribe to the sports newsletter
Get the day's top sports headlines and breaking news delivered to your inbox by subscribing here.
---