News > Spokane
Police: Girl molested by sex offender at NorthTown
Wed., June 27, 2012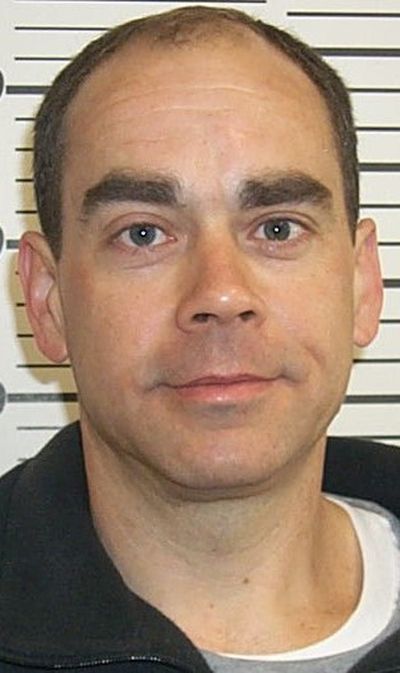 A child molester with a history of sex crimes in public places could be jailed for life after he was arrested for exposing himself to a girl at the NorthTown Mall in Spokane. Richard Michael Payne, 55, is accused of molesting a 5-year-old girl June 21 as she and her 11-year-old sister were playing in Bumpers Family Fun Center while their mother shopped. He was arrested Tuesday and remains in jail on $250,000 bond after appearing before Superior Court Judge Annette Plese Wednesday on a first-degree child molestation. If convicted, Payne could stay in prison for the rest of his life. State law requires that sex offenders undergo risk assessments before they can be released from prison. The law went into effect about five months after Payne molested a 9-year-old girl at a North Division Street store. The girl was shopping with her mother when Payne grabbed her crotch and buttocks. Police saw him walking on Division as people yelling "pervert!" followed him, according to court documents. Payne was sentenced in December 2001 to 5 1/2 years but released on March 3, 2006, according to the Washington Department of Corrections. His probation ended on Aug. 6, 2009. Payne is a level 3 sex offender, which is the classification considered most likely to reoffend. He was convicted of public indecency in Oregon in 1985 after he was seen fondling himself at a Sears store. Cheney police also investigated child molestation claims against him in 1997 that resulted in two convictions for fourth-degree assault. The victims were 8- and 11-years-old. His lawyer said Payne's mental problems caused him to act inappropriately and that he needed treatment. "Unless treated, the probability of future re-occurence (sic) is great," according to the court documents from 2001. Police say Payne approached the girls at the mall last week just after 6 p.m. and rubbed the five-year-old's backside. The 11-year-old saw Payne expose himself a few minutes later as he stood behind the girl and rubbed her backside and upper thighs. The girls ran to tell their mother. The victim's older brother located Payne inside a mall bathroom, but he ran before he could be contacted, police say. Police obtained surveillance video of the incident, and sex crimes Detective Jerry Hensley identified the man as Payne. Hensley said in court documents that Payne confessed to touching the girl "to satisfy his sexual desire toward children." "Child luring and molestation incidents in public places are rare, however the children involved in this incident acted appropriately by running away from the suspect and notifying a trusted adult," police spokeswoman Officer Jennifer DeRuwe said in a news release.
Local journalism is essential.
Give directly to The Spokesman-Review's Northwest Passages community forums series -- which helps to offset the costs of several reporter and editor positions at the newspaper -- by using the easy options below. Gifts processed in this system are not tax deductible, but are predominately used to help meet the local financial requirements needed to receive national matching-grant funds.
Subscribe to the Coronavirus newsletter
Get the day's latest Coronavirus news delivered to your inbox by subscribing to our newsletter.
---