News > Obituaries
Obituary: Greenburg, Margaret Ann
Age 70
Tue., Dec. 30, 2014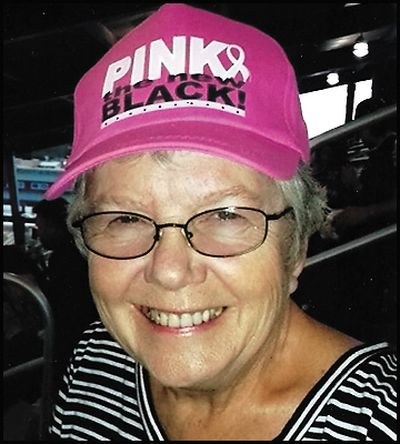 GREENBURG, Margaret Ann (Age 70) Went to be with the Lord on December 28, 2014.
She was born on August 19, 1944 to Philip and Hazel Pitts.
Margaret is survived by her loving husband of 22 years (and 19 days) Herb Greenburg of Spokane Valley, WA; her two sons, Sam Neil of Millwood, WA and Kurt Neil of Greenacres, WA; grandchildren, Kurshell Neil, Austin Neil, Dylan Neil and Kyle Neil all of Spokane; brother Col. Larry Pitts (Alane); as well as numerous step-children, step-grandchildren and step-great-grandchildren.
She was preceded in death by her father Philip and mother Hazel and former husband Warren.
Visitation will be on Tuesday, December 30th from 10:00AM-5:00PM and Wednesday, December 31st, 8:00AM-2:00PM.
A Funeral Service will be held on Friday, January 2, 2015 at 9:00AM at Heritage Funeral Home.
Memorial contributions may be made to the Hospice of Spokane Hospice House South, P.O.
Box 2215 Spokane WA 99210.
Local journalism is essential.
Give directly to The Spokesman-Review's Northwest Passages community forums series -- which helps to offset the costs of several reporter and editor positions at the newspaper -- by using the easy options below. Gifts processed in this system are not tax deductible, but are predominately used to help meet the local financial requirements needed to receive national matching-grant funds.
Subscribe to the Coronavirus newsletter
Get the day's latest Coronavirus news delivered to your inbox by subscribing to our newsletter.
---