News > Features
Former pastor finds new calling in disaster relief
Sat., Feb. 15, 2014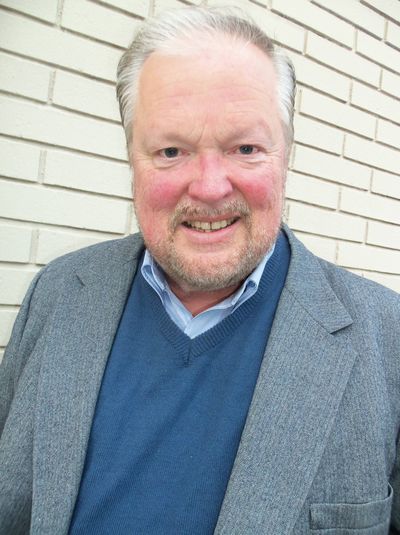 When the Rev. Mike Bullard retired in 2009 after 16 years as pastor of First Presbyterian Church in Coeur d'Alene, he didn't retire from serving people in need.
Soon after his retirement, a storm with hurricane-force winds hit Ferry County. One person died. Many homes were damaged. The power was off for two weeks.
The Presbytery of the Inland Northwest asked Bullard to help through Presbyterian Disaster Assistance. He worked with the Rev. George Abrams, retired pastor of Cheney United Methodist Church, who works with the United Methodist Committee on Relief on disaster response. The Federal Emergency Management Agency was also involved.
"I saw Southern Baptists come right away with chain saws, tarps and food," Bullard said. "Seventh-day Adventists went door to door and checked on people. George and I helped them set up a long-term recovery committee."
UMCOR provided funds for a caseworker to work for the committee. Presbyterian Disaster Assistance provided funds for a caseworker to help people needing assistance.
"I was thrilled how each group had its own thing. It was clear which group was doing what. As a result, I became interested in disaster assistance," he said.
Bullard spent a year taking disaster relief training and discerning if his gifts matched their need. Church World Service trained him in long-term recovery groups, and he had training through the Red Cross and FEMA.
Then he joined the National Response Team of Presbyterian Disaster Assistance. That led to his involvement with the Voluntary Organizations Active in Disasters; he heads the group's Inland Northwest chapter.
VOAD operates on several levels – in this region there's a chapter in Idaho, one for Washington and one for the Inland Northwest. VOADs provide regular communication and planning among states and counties. Their disaster planning includes faith-based organizations, FEMA, the Red Cross and animal organizations.
Each group has its role
After a disaster strikes, a specific chain of events unfolds, Bullard said.
First to come in are the "badges, guns and ambulances." Then come the utilities and those clearing transportation routes. These are government-related.
Then the red-shirted Red Cross workers and FEMA come.
FEMA only provides services in a national disaster, but representatives are there from the start to evaluate whether the situation gains that designation. Bullard said most of the larger religious organizations participate.
Yellow-shirted Southern Baptists come in to serve immediate needs. The blue-shirted Presbyterians come next. They offer compassion-fatigue seminars for first responders, support for affected churches and other long-term projects.
Mennonites have a $30,000 kit for building a house. If a community recruits volunteers, they truck in materials and plans. Other groups include the Seventh-day Adventists, Catholic Charities, Jewish Charities and Islamic Relief.
"Presbyterian Disaster Assistance never goes in unless invited by a Presbyterian church," Bullard said. Once there, they will help anyone. After that, the group contacts the Red Cross and FEMA to connect on specific needs.
The disaster workers include an emotional and spiritual care team with trained counselors. They offer hospitality for work groups for long-term recovery efforts. They help a church install showers, beds and more so it can house recovery workers.
In addition, PDA operates a Christian summer camp for children and youth who have survived school shootings to work together to understand what they experienced in a spiritual context.
Provide safety, spiritual care
The goal of disaster work is not to put people's lives back like they were, nor to make lives like they should be, Bullard said. The goal is to see that people have safety, security, sanitation and spiritual care.
Bullard finds the work gratifying.
"People are glad we are there. We are with them in a tough time. We can help," he said.
"It's inspiring to see what people can and will do for each other," he said.
Relief workers need training
Bullard cautions people not to self-deploy.
Well meaning people may go in wanting to help, but if they are untrained, they may create additional difficulties.
"People need to be trained and identified," he said, encouraging people to volunteer with existing agencies ahead of time to take training from the Red Cross or a faith-based organization.
Local journalism is essential.
Give directly to The Spokesman-Review's Northwest Passages community forums series -- which helps to offset the costs of several reporter and editor positions at the newspaper -- by using the easy options below. Gifts processed in this system are not tax deductible, but are predominately used to help meet the local financial requirements needed to receive national matching-grant funds.
Subscribe to the Coronavirus newsletter
Get the day's latest Coronavirus news delivered to your inbox by subscribing to our newsletter.
---