Brett Rypien, Kelsey Turnbow named 2014 Junior athletes of the year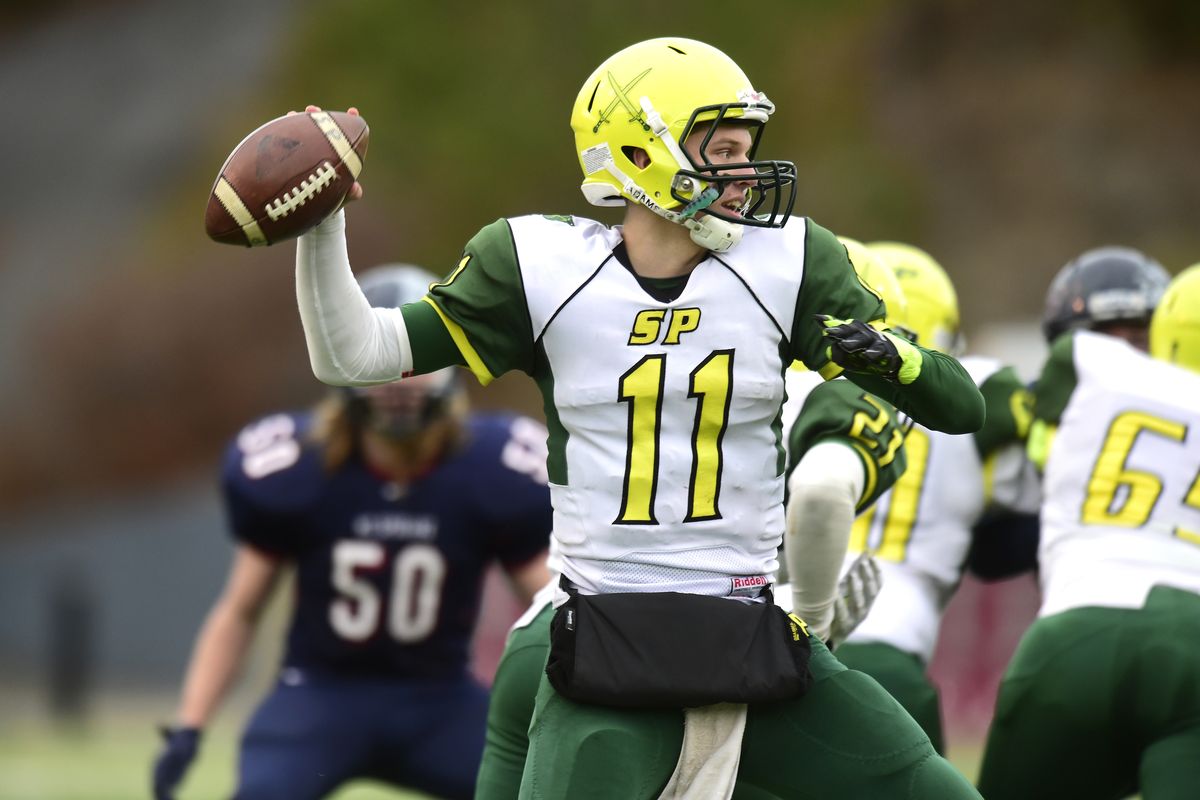 The 2014 Inland Northwest Sportswriters and Broadcasters Junior award winners were not only recognized because they were the best in their sports in Spokane, but also because they were the best in Washington.
Shadle Park football quarterback Brett Rypien repeats as Junior Male Athlete of the Year and Central Valley sophomore soccer player Kelsey Turnbow is the Junior Female Athlete of the year.
The other four awards were divided among Gonzaga Prep and North Central High School, whose respective girls basketball and boys cross country teams and their coaches, Mike Arte and Jon Knight, were honored after bringing home state championships.
Junior Male Athlete
Rypien, who is committed to Boise State for football, was earlier named Washington 3A Player of the Year. He finished his Shadle career as the GSL's most prolific passer by completing nearly 70 percent of his passes last fall (170 of 245, 2,029 yards with just 3 interceptions) and 23 touchdowns. And he wound up with career state records of 13,044 yards and 124 TDs.
Junior Female Athlete
Turnbow, a national age-group team member, has been the state's best soccer player the past two seasons, scoring more than 50 goals. This season she was named State 4A MVP after leading the Bears to their second straight state title with 31 goals, 11 coming in the postseason.
Junior Male Coach
This is Knights' third Coach of the Year honor, having been recognized previously in 2008 and 2012 during North Central's run of state titles that began in 2006.
The nine straight state cross country titles equals the record set by Mead and current Gonzaga University coach Pat Tyson from 1988 through 1996.
Junior Female Coach
For Arte, now in his 27th year as the Bullpups' girls head basketball coach, it is his first Coach of the Year selection and his Bullpups' first 4A state crown.
Junior Male Team
This year's record NC effort was paced by individual state champion Tanner Anderson, who also won Nike regional and national titles, and featured three juniors and two sophomores.
Junior Female Team
The young Bullpups team, with six juniors and sophomores, including All-State and GSL MVP Otiona Gildon, was unbeaten in the GSL and compiled an overall 25-1 record, winning the title 53-51 over Mt. Rainier.
Fasteners, The Swinging Doors, Arby's, Ritzville Warehouse and Wildrose Graphics partner with SWABs in presenting the trophies.
---