Sports > Outdoors
NPS 100: Dog being used to protect wildlife in Glacier National Park
Wed., Aug. 24, 2016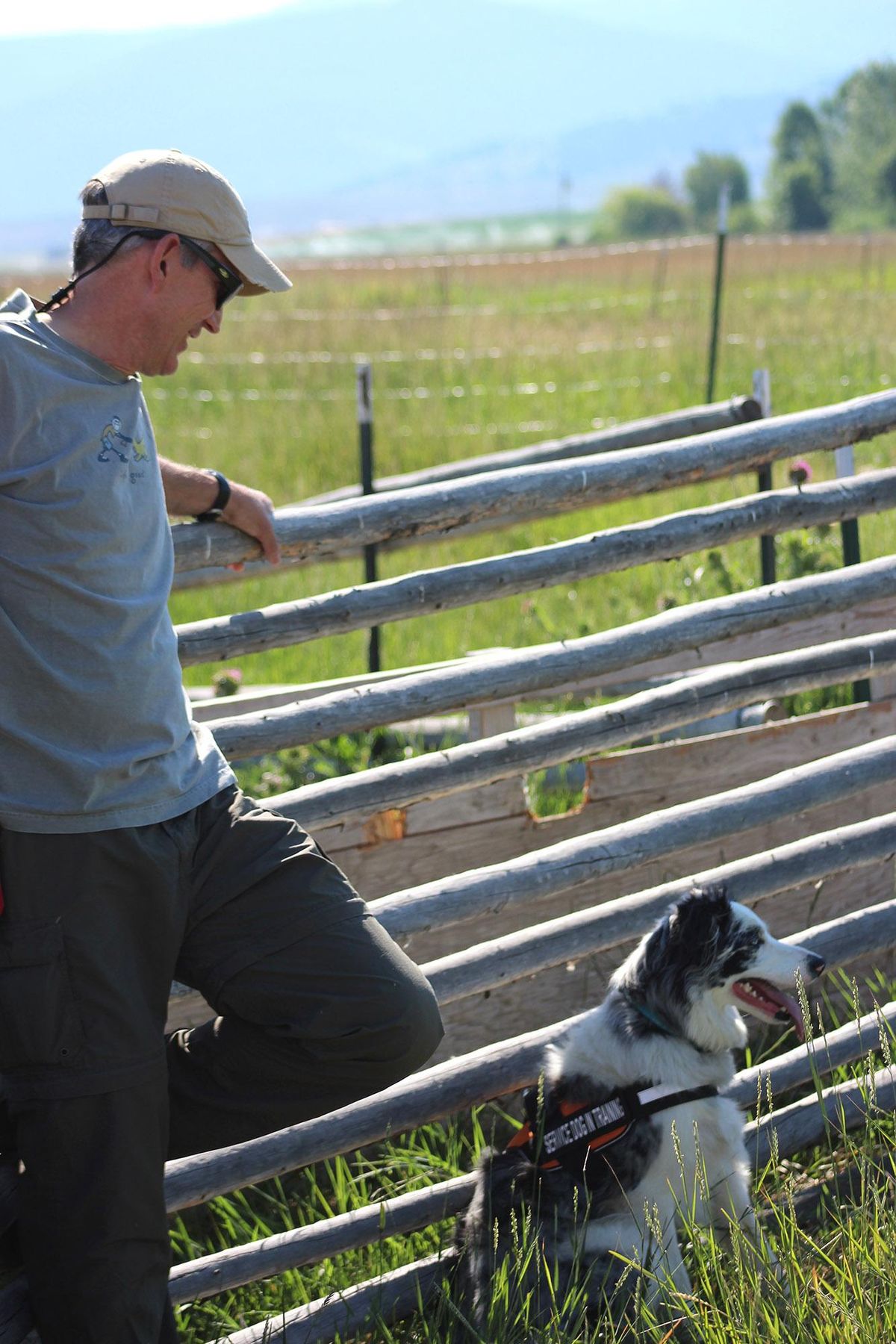 Mark Biel took Gracie home when she was a 10-week-old puppy. Even though she is being trained for work, she is still a family pet. (Sarah Dettmer / Tribune News Service)
KALISPELL, Mont. – The dog bark patrol is on the job at Glacier National Park, notifying wildlife managers and herding mountain goats and bighorn sheep to keep them away from strangers.
Officials say the goats and sheep are attracted to salt that drips off vehicles, and they pose a danger to people in parking lots who could get too close and provoke an attack.
Rangers tried using shotguns with non-lethal ammunition, sirens and whips, but they say dogs are better. The canines are already being used in other parks to keep the peace between humans and wildlife.
Glacier natural resource program manager Mark Biel said a dog named Gracie has been trained not to come in contact with the wild animals and to avoid hazing or harassing the wildlife at Glacier National Park.
"She won't be making contact with the wildlife, but she'll be applying pressure to their comfort zone," Biel said.
Biel got approval from the National Park Service administration, and Gracie got training at the Wind River Bear Institute in Missoula, where she was trained to herd domestic sheep as part of a pilot program for nonlethal wildlife management.
"Using a dog is one of the most successful ways to manage wildlife," said Allyson Cowan, Wind River dog trainer. "We're teaching the animals that there is a way to feel safe without hazing or harassment. We'll herd them to their natural habitat and then give Gracie her 'down' signal."
Critics say the problem with the goats and sheep at Logan Pass is a people problem, not an animal problem, and Biel said people are a big part of the problem.
"I've seen people feed them," he said. "I've seen people pet them."
If it works out, the dog patrol could be expanded to trails like the Hidden Lake Overlook, where there are also too many people getting too close to goats.
Local journalism is essential.
Give directly to The Spokesman-Review's Northwest Passages community forums series -- which helps to offset the costs of several reporter and editor positions at the newspaper -- by using the easy options below. Gifts processed in this system are not tax deductible, but are predominately used to help meet the local financial requirements needed to receive national matching-grant funds.
Subscribe to the sports newsletter
Get the day's top sports headlines and breaking news delivered to your inbox by subscribing here.
---