Sports
Grip on Sports: It's celebration day for high school football players and college coaches
Wed., Dec. 19, 2018, 8:54 a.m. A GRIP ON SPORTS • It's a big day around the nation for a segment of the high school sporting community. It's football signing day, once the only day of the year the fax machine emerged from the dust bin. And the day every school welcomes the best incoming class ever. Read on.
••••••••••
• As always, congratulations to those high school athletes who realize their dream today. It's special. There have been a lot of long days, plenty of hard work and extra effort that went into signing that letter of intent.
Today is the top part of the iceberg. The real story is what occurred out of view of the general public.
But please, fans of X or Y school, don't go overboard exalting this class. You really never know. And certainly don't impale a player on a social media post for having a last-minute change of heart. It's high school kids deciding on their future college. That's it. Let them have their day.
• Don't worry, every school you care about will have their signees covered and covered again by the multitude of media sources revolving round recruiting. And the local newspapers as well.
Our Theo Lawson is updating this story every time a new Washington State recruit sends in his letter of intent.
• I was ready to get all huffy about Russell Wilson not being named to the Pro Bowl yesterday – he is an NFC alternate – but then I started perusing the statistics.
Never mind.
Yes, Wilson is a big reason the Hawks are on the cusp of qualifying for the postseason. And, yes, he does a lot of amazing things that are hard to quantify. But his numbers just aren't good enough to jump him ahead of Drew Brees or Jared Goff or even Aaron Rodgers. So he landed about where he belonged.
So did Michael Dickson, the newest star in the Hawks' firmament. A punter as a star. Who would have thought? Oh ya, Jon Ryan was here.
•••
Gonzaga: After playing one of the toughest nonconference stretches any college team will play this season, the Bulldogs returned home for a breather. And coasted past outmanned Texas-Arlington. Jim Meehan was in the student-less McCarthey Athletic Center and has this analysis of the game as well as the keys to the Zag win. … Dan Pelle has the photo report. … The guys in the office put together the video highlights and a recap. … Yes, I watched at home and had the TV Take from the easy chair. … Around the WCC, Santa Clara helped the conference with a home win over USC.
WSU: Before the LOIs started rolling in, Theo put together this story on what to expect. It's been written before. Don't expect stars, as in the four- and five-star guys. Expect players who you will be reading about in two or three years. … Speaking of WSU players who came to Pullman without a whole bunch of stars, I have a story in The Athletic this morning on Chima Nwachukwu, who bridged the Bill Doba and Paul Wullf football eras. Nwachukwu earned his degree from Washington State, went on to graduate Harvard Law and is now an attorney in Boston. Crucial life lessons can be taught many different ways. … Elsewhere in the Pac-12, the conference's tough basketball season continued with USC's double overtime loss at Santa Clara. … Stanford had to hold off lowly San Jose State at home. … Oregon is missing some key players but was able to win. … There was a huge women's showdown in Eugene between visiting Mississippi State and the Ducks. Oregon found a way to win. … Football bowl games are fun (as are the playoffs), but for seniors they are also bittersweet. It's their last college game. … Washington is looking for big pieces today. … Utah's turnover among offensive coordinators is impressive in a way.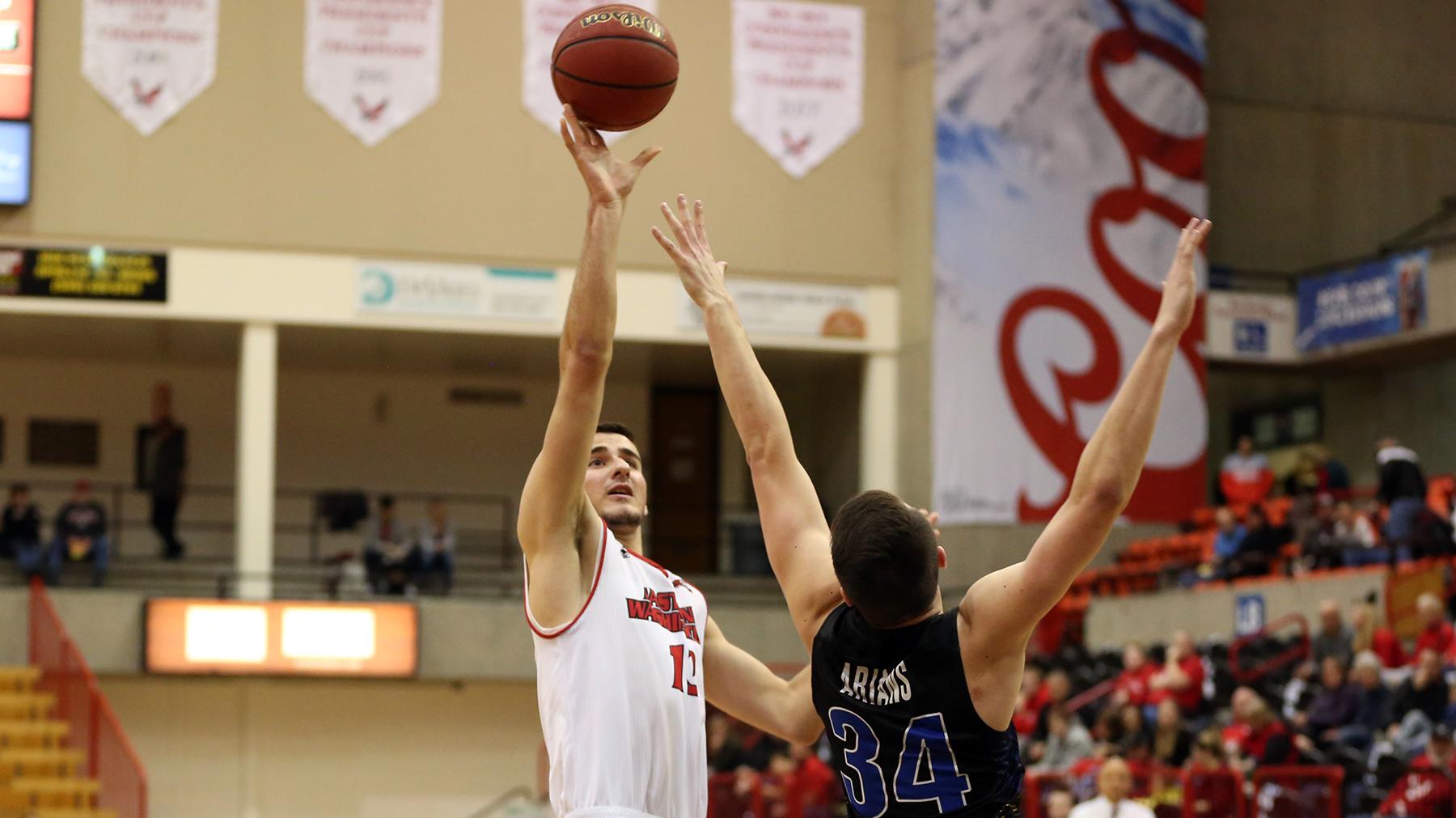 EWU: There was football news early yesterday, with another All-America team announced. Ryan Collingwood has that story and another piece on ticket sales for the FCS title game in early January. … There was basketball news last night, as Mike Daum and South Dakota State came to Cheney and defeated the Eagles 74-64. Ryan has that coverage as well. … Around the Big Sky, Montana State was walloped by host Denver. … Larry Weir connected with one of the most talkative people in Eastern history, former football coach Mike Kramer. Their conversation is in the latest Press Box pod.
Whitworth: The women fell to visiting Northwest Nazarene, 103-68, in Nampa, Idaho.
Preps: The biggest game in the GSL last night matched the Mt. Spokane girls with Lewis and Clark. The Wildcats won. Dave Nichols has the story. … We also have a GSL boys roundup and games from around the area in girls and boys action.
Seahawks: Dickson and Bobby Wagner were the only Hawks named as Pro Bowl starters. … You have questions, there are answers. … Jordan Simmons' breakout season is over. … Tre Flowers learns from his mistakes.
•••
• The holidays include many elements, not the least of which is visiting relatives. That happens here today, with my mother-in-law coming for a Christmas visit. I know what you are thinking. But don't. She's the best. Until later …
Subscribe to the sports newsletter
Get the day's top sports headlines and breaking news delivered to your inbox by subscribing here.
You have been successfully subscribed!
There was a problem subscribing you to the newsletter. Double check your email and try again, or email
webteam@spokesman.com
---