ESD 101 conference center expansion finished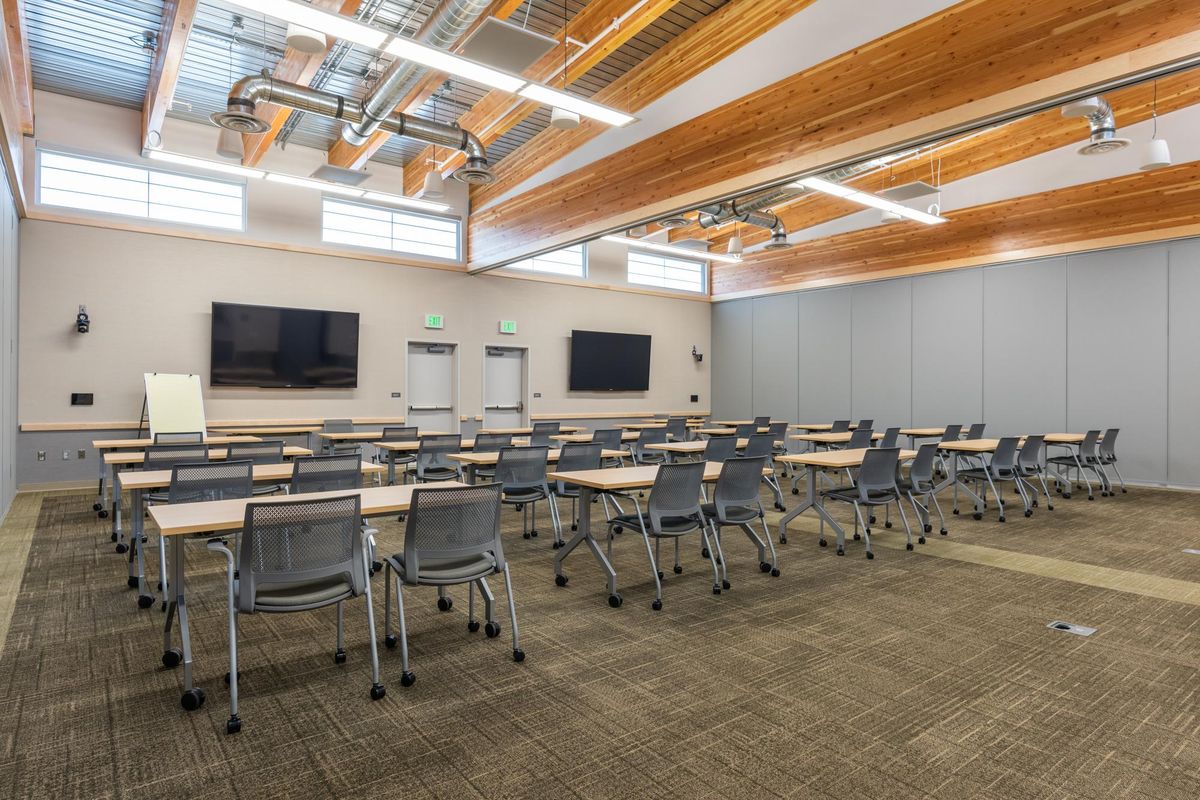 An expanded conference center for Educational Service District 101, one of nine such districts statewide, is complete on Spokane's South Hill.
The 7,900-square-foot addition to an existing building includes three conference rooms and is valued at $2.3 million, according to permits issued by the city of Spokane. The center is now nearly 14,000 square feet in size.
The new center, at 4202 S. Regal St., is called the Talbott Event Center, has one large conference room with a capacity of nearly 300 people, but has modular walls allowing the space to be made into four smaller rooms.
ESD 101 serves 59 public school districts and 45 state-approved private school districts in seven counties, allowing them to collectively plan and buy equipment. It also acts as an intermediary between the state Office of Superintendent of Public Instruction and the school districts. Other ESDs overseeing the state's 295 school districts are in Yakima, Vancouver, Tumwater, Bremerton, Renton, Pasco, Wenatchee and Anacortes.
ESD 101 oversees districts with nearly 100,000 students.
The project's architect was Design West, which has offices in Spokane, Pullman and Kennewick. The company also designed the Moscow Intermodal Transit Center, Boise State University Student Recreation Center and Village Center Cinemas in Wandermere. Recently, it's done work on Washington State University's Museum of Art and Public Safety Building.
Meridian Construction, of Spokane Valley, was the project's general contractor.
---