News > Spokane
Doris Nelson, Little Loan Shoppe owner convicted of fraud, dies in federal prison
Wed., June 19, 2019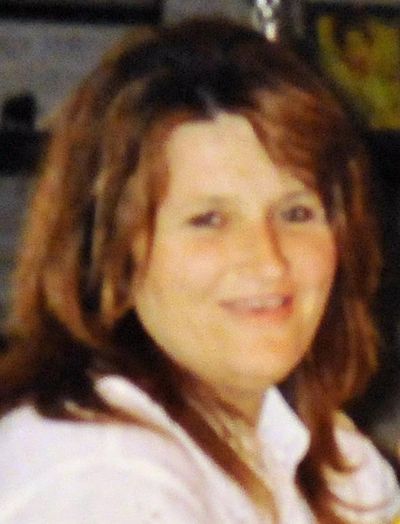 Doris Nelson, a Canadian loan shop operator sentenced to nine years in federal prison for fraud after investigators said she pocketed millions in investor funds at her shop on Broadway Avenue, died in custody Friday. She was 60.
Nelson was being held at a medium-security facility for female federal inmates in Aliceville, Alabama, according to Bureau of Prison records. The bureau directed questions about Nelson's death to be submitted in writing to the warden of the penitentiary Tuesday. The Pickens County coroner's office said Tuesday it had possession of Nelson's body and that an investigation into her death was ongoing.
A federal grand jury indicted Nelson eight years ago on 110 counts of fraud stemming from her ownership of the Little Loan Shoppe that had its headquarters in Spokane near the county courthouse.
Investigators said Nelson, who had moved her payday loan operation from British Columbia to Spokane in 2001 and later opened several satellite businesses in Canada, Utah and Nevada, raised more than $126 million in a Ponzi scheme that bilked investors out of more than $40 million.
Many of those investors were members of the Jehovah's Witnesses religious community and were promised returns on their investments of 40% to 60%. But shortly after the economic downturn in 2008, the Little Loan Shoppe ceased making payments to investors.
Jeffry Finer, a local civil rights attorney, picked up Nelson's case following an initial guilty plea in April 2014. Nelson tried unsuccessfully twice to withdraw that plea, with Finer as her attorney on appeal.
"There was an ongoing struggle to get her diagnostic treatments," Finer said Tuesday of his client. "She was in terrible pain and when I know more, I'll advise the family."
Finer said he was looking for legal counsel in Alabama and the family was "actively trying to get her health care." When she was sentenced in November 2014, Nelson asked to be incarcerated in California for undisclosed medical treatment.
An emotional Nelson apologized at that hearing, with her attorneys saying she'd become overwhelmed by investments and hadn't intended to commit fraud.
U.S. District Court Judge Robert Whaley in 2015 ordered Nelson to pay back $45 million in lost investments, a process that was complicated by a bankruptcy and so-called "claw-back" lawsuits. In those legal actions, a court-appointed trustee attempts to recoup some of the profits of successful investors to pay for those who were defrauded.
Bruce Kriegman, a Seattle-based attorney who is the appointed trustee in the case, declined comment on the case via email Tuesday. According to bankruptcy court filings, $1 million was paid out in 2018 to creditors of the Little Loan Shoppe.
Nelson had been ordered to pay restitution upon her release from prison totaling half her monthly income, according to court documents. She had been scheduled to be released in September 2022.
Local journalism is essential.
Give directly to The Spokesman-Review's Northwest Passages community forums series -- which helps to offset the costs of several reporter and editor positions at the newspaper -- by using the easy options below. Gifts processed in this system are not tax deductible, but are predominately used to help meet the local financial requirements needed to receive national matching-grant funds.
Subscribe now to get breaking news alerts in your email inbox
Get breaking news delivered to your inbox as it happens.
---