A&E > Beer/Drinks
A toast to the Irish doesn't have to feature Guinness. Here are some Spokane-area stouts worth a taste this St. Patrick's Day
March 13, 2019 Updated Thu., March 14, 2019 at 12:57 p.m.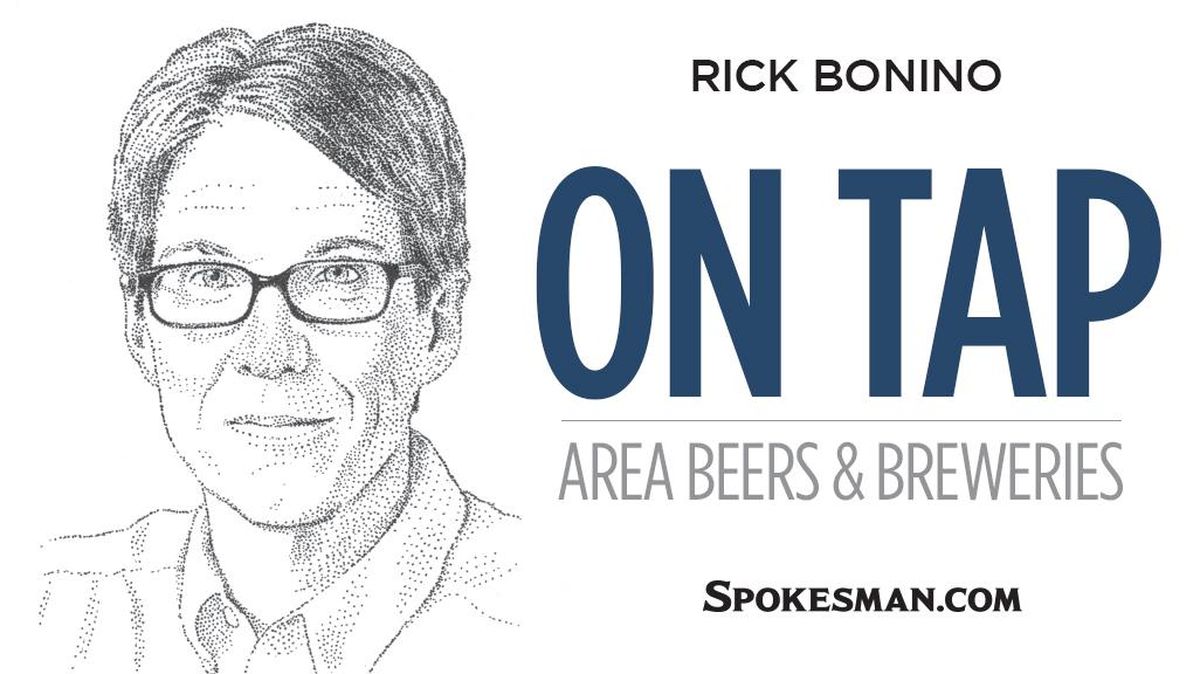 Forget green beer – if you want to imbibe in true Irish fashion this St. Patrick's Day, keep it black.
And you can keep it local, too. You won't find too many dry, lighter Irish-style stouts like Guinness (4.2 percent alcohol by volume) or Murphy's (4) at area breweries, but there's something dark for pretty much every taste. Among the more interesting options from seven Spokane-area brewers:
In a nod to Dublin, Whistle Punk will pour a Dry Irish Stout (5) for its St. Paddy's celebration Saturday, served through a smooth nitro tap to mimic that creamy yet roasty Guinness character. There's also the regular Espresso Milk Stout (7.1), made with local Anvil coffee, bourbon-soaked oak chips, Madagascar vanilla and lactose for a huge aroma and sweet finish. (Available on draft only.) 122 S. Monroe St., https://www.whistlepunkbrewing.com/, or (509) 315-4465.
Vanilla extract flavors the VB Stout (5.5) from River City and rich Double Stack (6.4) at the Steam Plant. Those are variations on an old recipe first brewed for the staff Christmas party at the former Coeur d'Alene Brewing, the forerunner of both breweries. (Draft only.) Steam Plant: 159 S. Lincoln St., http://steamplantspokane.com/ or (509) 777-3900; River City: www.facebook.com/rivercitybrewing, (509) 413-2388.
Iron Goat's Goatmeal (5.6) is both mellow and flavorful, brewed with oats for a smooth character that underlies the chocolate and coffee notes from the roasted malts. (In 22-ounce bottles and draft.) 1302 W. Second Ave., www.irongoatbrewing.com/ or (509) 474-0722.
Black Label blends each batch of its oatmeal-style Indaba Espresso Stout (6.2) with cold-brewed coffee from the Spokane roaster's dark-medium Bowl & Pitcher blend. St. Paddy's pints are $4 on Saturday at the taproom along with the Irish-style Rees' Red and Burgundy Scotch Ale. (Draft only.) 19 W. Main Ave., www.blacklabelbrewing.com/ or (509) 822-7436.
As the name suggests, No-Li's Wrecking Ball (9.5) is a huge, hard-hitting imperial stout with substantial hop additions to balance the brown sugar sweetness from five dark malts. (In 22-ounce bottles, 12-ounce cans and draft.) 1003 E. Trent Ave. No. 170, www.nolibrewhouse.com/ or (509) 242-2739.
If you want to go really big, Perry Street on Saturday taps the last mini-keg of its Buffalo Trace (12), a 2017-vintage imperial stout aged for a year in the namesake bourbon barrels for a boozy, oaky character. (Draft only.) 1025 S. Perry St., www.perrystreetbrewing.com/ or (509) 279-2820.
And another seven worth checking out (draft only unless otherwise specified):
Big Barn's Black Dog (9.3, 22-ounce bottles), 16004 N. Applewood Lane, www.bigbarnbrewing.com or (509) 710-2961.
Daft Badger's Josiah's Revenge (9.9), 1710 N. Second St., Coeur d'Alene, www.facebook.com/daftbadgerbrewing/ or (208) 665-9892.
English Setter's Irish Wolfhound (4.7), 15310 E. Marietta Ave., No. 4 Spokane Valleyhttps://englishsetterbrewing.com/ or (509) 413-3663.
Mountain Lakes' Irish Spaceman mocha milk stout (7.3), 201 W. Riverside Ave., https://mountainlakesbrewco.com/ or (509) 596-0943.
Post Falls Brewing's Totes McOats milk stout (5), 112 N. Spokane St., Post Falls, http://postfallsbrewing.com/ or (208) 773-7301.
Trickster's American Stout (7), 3850 N. Schrieber Way, Coeur d'Alene, http://trickstersbrewing.com/ or (970) 764-7128.
Twelve String's Drop D (6, 22-ounce bottles), 11616 E. Montgomery Drive No. 26, www.12stringbrewingco.com/ or (509) 241-3697.
Local journalism is essential.
Give directly to The Spokesman-Review's Northwest Passages community forums series -- which helps to offset the costs of several reporter and editor positions at the newspaper -- by using the easy options below. Gifts processed in this system are not tax deductible, but are predominately used to help meet the local financial requirements needed to receive national matching-grant funds.
Subscribe to the Spokane7 email newsletter
Get the day's top entertainment headlines delivered to your inbox every morning.
---