A&E
S-R picks for diverse summer reading list
June 28, 2020 Updated Sun., June 28, 2020 at 7:43 a.m.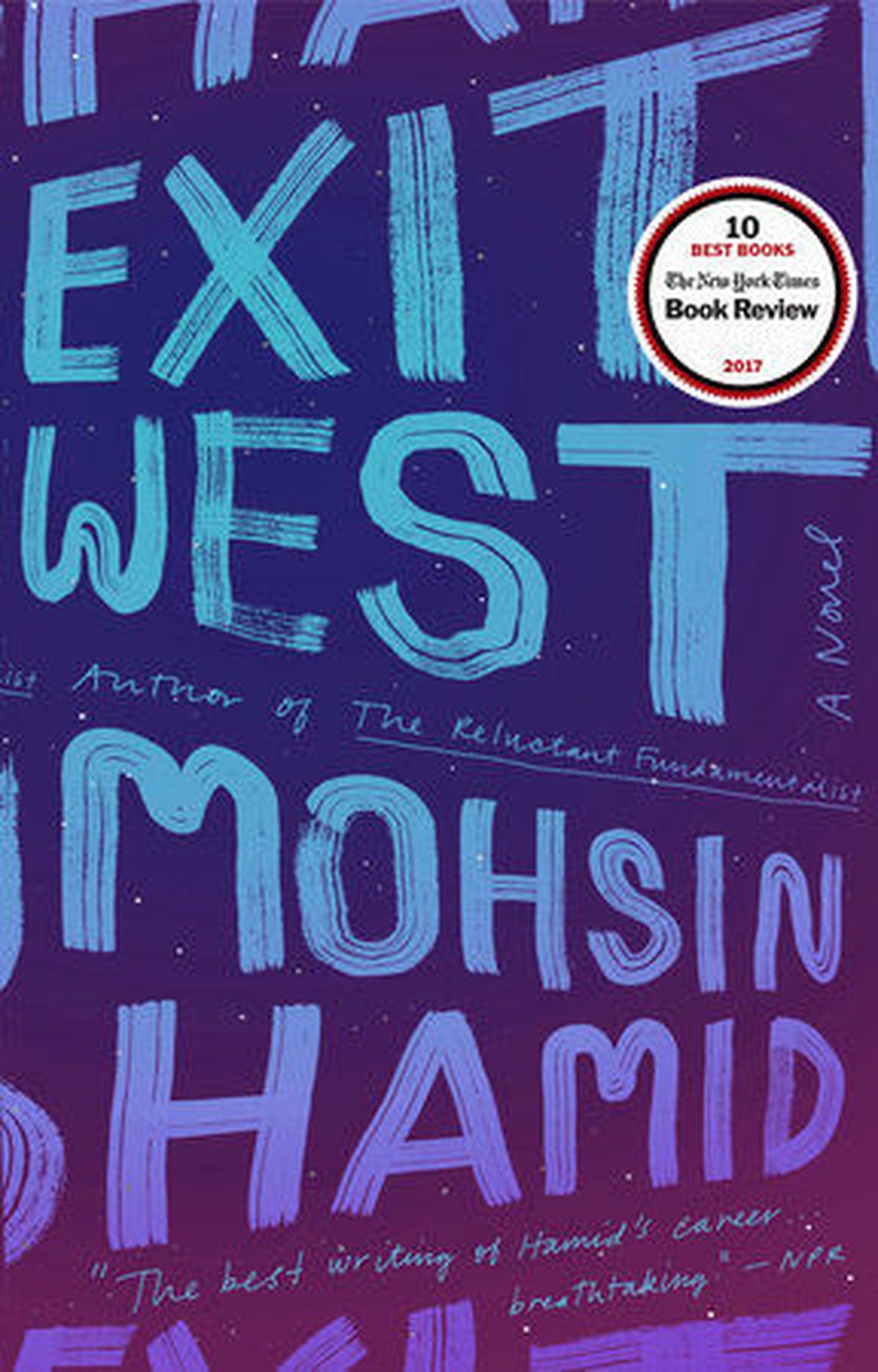 (Courtesy of Penguin Random House)
The Spokesman-Review asked local educators and educational professionals to provide recommendations for books by authors of diverse backgrounds. The following list was selected from more than 100 recommendations from Gonzaga University professor Jessica Maucione; Spokane Public Schools Secondary English Language Arts coordinator John Parks, who forwarded recommendations from the Spokane NAACP, EWU Africana Studies, Spokane Public Libraries and the Holocaust Center for Humanity; high school English teachers Mary Fruchter and Joseph Kraus ; and University of Washington professor Michelle H. Martin and her graduate students.
Whether you're looking for children's books or an adult novel, this list has a book (or three) for you. For an expanded reading list, go to spokesman.com.
Adult books
"Between the World and Me" by Ta-Nehisi Coates: Coates addresses a novel-length letter to his son explaining the realities of being Black in America. The book focuses on history and biography.
"Exit West" by Mohsin Hamid: Set in a near future, Hamid follows two refugees bound by necessity as they navigate a seemingly collapsing world by traveling through mysterious portals.
"On Earth We're Briefly Gorgeous" by Ocean Vuong: Vuong's debut novel is a letter from a son to his mother who cannot read. It is concerned with familial history – centered around Vietnam – which leads and ties to the narrator's present.
"There There" by Tommy Orange: Following a dozen Native characters in Oakland whose paths are intertwined beyond their understanding, Orange establishes himself as a crucial contemporary voice.
"Becoming" by Michelle Obama: Michelle Obama's memoir covers her years leading to and through her stay in the White House. It is an acclaimed and deeply personal memoir.
"Home" by Toni Morrison: Morrison's profound, accessible narrative follows a war veteran. It subtly, then overtly involves issues of race in America as the characters' races go unspecified.
"Stamped: Racism, Antiracism, and You" by Jason Reynolds and Ibram X. Kendi: "Stamped" is a book designed to demonstrate how America got to where it is and how it might proceed, how the reader might proceed. It's very accessible.
"If Beale Street Could Talk" by James Baldwin: Fonny and Tish are a young Black couple living in Harlem. They are deeply in love, but tragedy strikes when Fonny is arrested for a crime he did not commit. A tragic love story, Baldwin is at his best.
"Born a Crime" by Trevor Noah
"Belonging: A Culture of Place" by Bell Hooks
"Playing in the Dark: Whiteness and the Literary Imagination" by Toni Morrison
"Mom & Me & Mom" by Maya Angelou
"Women, Race, & Class" by Angela Davis
"Borderlands/La Frontera: the New Mestiza", Gloria Anzaldua
"Thrall" by Natasha Trethewey
"19 Varieties of Gazelle" by Naomi Shihab Nye
"Still I Rise" by Maya Angelou
"The Chameleon Couch : Poems" by Yusef Komunyakaa
"Four Souls" by Louise Erdrich
"Citizen" by Claudia Rankine
"Lost in the City" by Edward P. Jones
"Almanac of the Dead" by Leslie Marmon Silko
"How to Be an Antiracist" by Ibram X. Kendi
"I Know Why the Caged Bird Sings" by Maya Angelou
"They can't kill us all : Ferguson, Baltimore, and a new era in America's racial justice movement" by Wesley Lowery
"Americanah" by Chimamanda Ngozi Adichie
"Beloved" by Toni Morrison
"Go Tell it on the Mountain" by James Baldwin
"Homegoing" by Yaa Gyasi
"Red at the Bone" by Jacqueline Woodson"
"The Bluest Eye" by Toni Morrison
"The Yellow Star House: The Remarkable Story of One Boy's Survival In a Protected House In Hungary" by Paul V. Regelbrugge
"White fragility: Why It's So Hard for White People to Talk About Racism" by Robin DiAngelo
"The New Jim Crow" by Michelle Alexander
"The Warmth of Other Suns: The Epic Story of America's Great Migration" by Isabel Wilkerson
"Barracoon: The Story of the Last 'Black Cargo'" by Zora Neal Hurston
"Just Mercy: A Story of Justice and Redemption" by Bryan Stevenson
"Pushout: The Criminalization of Black Girls in Schools"
Young adult books
"American Street" by Ibi Zoboi: Hatian immigrant Fabiola's mother is detained upon entering the country, and Fabiola is left to navigate a new culture entirely on her own in Detroit.
"The Hate U Give" by Angie Thomas: Starr, caught between her Black neighborhood and her white prep school, witnesses the shooting of her friend by a police officer, which makes national headlines. She must learn to embrace her identity and her voice.
"The Poet X" by Elizabeth Acevedo: Xeomara is an Afro-Latina girl growing up in Harlem dealing with tensions between her parents' expectations for who she is and her own identity. She finds her voice through poetry.
"Dear Martin" by Nic Stone: Being an Ivy-bound Black student, Justyce experiences the impacts of a 400-year-old system of oppression when he is arrested unjustly.
"Between Shades of Gray" by Ruta Sepetys: Sepetys' novel is brutal and beautifully written. It follows a 15-year-old girl confined to one of Stalin's Siberian labor camps. She relies on art to find solace.
"Children of Blood and Bone" by Tomi Adeyemi: Adeyemi's renowned fantasy series follows a young maji and a rogue princess as they try to save the world's magic and wrest power from an evil monarch.
"Slay" by Brittney Morris: Kiera Johnson developed an online game, and nobody knows it. When her game is involved in a real-world incident, she must save it without losing herself.
"Just Lucky" by Melanie Florence: Lucky lives with her grandparents. Lucky's grandmother has trouble remembering things, but Lucky's grandfather take great care of her. When her grandparents pass away, she enters the foster system on a search for home.
"Black Enough" by Various Authors: A collection of short stories (each by a different author) about being young and Black, demonstrating that each person lives their own experience and has their own identity.
"This Book is Anti-Racist" by Tiffany Jewell
"The 57 Bus" by Dashka Slater
"March: Book One" by John Lewis
"An African American and Latinx history of the United States" by Paul Ortiz
"All American Boys" by Jason Reynolds and Brendan Kiley
"How it Went Down" by Kekla Magoon
"I am Alfonso Jones" by Tony Medina
"Let me Hear a Rhyme" by Tiffany D. Jackson
"Long Way Down" by Jason Reynolds
"Monday's Not Coming" by Tiffany D. Jackson
"On the Come Up" by Angie Thomas
"Opposite of Always" by Justin A. Reynolds
"Piecing Me Together" by Renée Watson
"Pride" by Ibi Zoboi
"Solo" by Alexander Kwame
"The Field Guide to the North American Teenager" by Ben Philippe
"The Sun is Also a Star" by Nicole Yoon
"Watch us Rise" by Renée Watson and Ellen Hagan
"A Blad So Black" by L.L. MicKinney
"Dread Nation" by Justina Ireland
"Pet" by Akwaeke Emezi
"The Belles" by Dhonielle Clayon
"Kindred" by Octavia E. Butler
"We are Witnesses : Five Diaries of Teenagers who Died in the Holocaust" by Jacob Boas
"Inkmistress" by Audrey Coulthurst
"Of Fire and Stars" by Audrey Coulthurst
"Girls of Paper and Fire" by Natasha Ngan
"Wilder Girls" by Rory Power
"Magnus Chse and the Gods of Asgard" by Rick Riordan
"Reverie" by Ryan La Sala
"On a Sunbeam" by Tillie Walden
"Funny in Farsi: A Memoir of Growing up Iranian in America" by Firoozeh Dumas
"The Curious Incident of the Dog in the Night-time" by Mark Haddon
"The Absolutely True Diary of a Part-Time Indian" by Sherman Alexie
"American Born Chinese" by Gene Luen Yang
"Love, Hate, and Other Filters by Samira Ahmed
"Take the Mic : fictional stories of everyday resistance" by Bethany Morrow
Children's books
"Sal and Gabi Break the Universe" by Carlos Hernandez: Sal is a magician who for his latest trick relied on his ability to manipulate space and time. Keen Gabi catches onto his trickery, and the two become a duo with the potential to break the universe.
"Other Words for Home" by Jasmine Warga: In this verse-novel, Jude is forced to leave her brother and father behind in Syria for life in Cincinnati.
"Finding Langston" by. Lesa Cline-Ransome: Langston and his father relocate to Chicago in the late '40s, where he discovers – at an integrated public library – his namesake: Langston Hughes.
"We Rise, We Resist, We Raise Our Voices" edited by Wade Hudson and Cheryl Willis Hudson: 50 of the most prominent voices in children's and YA literature each approach the question "In this divisive world, what shall we tell our children?"
"Ghost Boys" by Jewell Parker Rhodes: Jerome – a seventh-grade Black boy – is murdered by a white police officer. As a ghost, he observes the fallout from his death and meets other young Black boys who have been murdered, including Emmett Till.
"New Kid" by Jerry Craft
Picture books
"Nana Akua Goes to School" by Tricia Elam Walker and April Harrison: Zura is nervous to bring her Nana to grandparents day because she – raised in Ghana – has tribal markings on her face. However, Nana is able to ease Zura's worries and make each student feel special.
"Lubna and Pebble" by Wendy Meddour, Daniel Egnéus, : Lubna meets Amir, a new refugee in the World of Tents and shares her best friend with him, Pebble (a pebble). She soon finds he might need Pebble more than she.
"Suki's Kimono" by Chieri Uegaki and Stéphane Jorisch: Suki insists on wearing her grandmother's kimono to the first day of school in spite of her sisters' teasing. She becomes the envy of the class with her wonderful stories about it.
"Going Down Home With Daddy" by Kelly Starling Lyons and Daniel Minter: At a family reunion on ancestral land, Lil Alan has to decide how he will share a tribute to the family history. Lyons forms a beautiful celebration of culture and family.
"Sofia Valdez, Future Prez" by Andrea Beaty and David Roberts: Sofia Valdez tackles the local issue of a dangerous, enormous trash dump. She poses city hall the proposition of turning it into a park but is turned away for being a kid. She sets off to show them what she can do.
"Queer Heroes" by Arabelle Sicardi: Celebrating 53 LGBTQ heroes throughout history, this book details their successes and contributions to art and more.
"Magnificent Homespun Brown" by Samara Cole Doyon and Kaylani Juanita
"How Mamas Love Their Babies" by Juniper Fitzgerald and Elise Peterson
"Birdsong" by Julie Flett
"Stolen Words" by Melanie Florence and Gabrielle Grimard
"Little Leaders: Bold Women in Black History" by Vashti Harrison
"Black is a Rainbow Color" by Angela Joy and Ekua Holmes
"We Are Water Protectors" by Carole Lindstrom and Michaela Goade
"Julian Is a Mermaid" by Jessica Love
"Where Are You From" by Camille Saied Mendez and Jamie Kim
"Dreamers" by Yuyi Morales
"The Proudest Blue: A Story of Hijab and Family" by Ibtihaj Muhammad, S.K. Ali and Hatem Aly
"A is for Activist" by Innosanto Nagara
"Princess Princess Ever After" by Katie O'Neill
"Carmela Full of Wishes" by Matt de la Peña and Christian Robinson
"A Different Pond" by Bao Phi and Thi Bui
"Another" by Christian Robinson
"Stolen Words" by Melanie Florence
Local journalism is essential.
Give directly to The Spokesman-Review's Northwest Passages community forums series -- which helps to offset the costs of several reporter and editor positions at the newspaper -- by using the easy options below. Gifts processed in this system are not tax deductible, but are predominately used to help meet the local financial requirements needed to receive national matching-grant funds.
Subscribe to the Spokane7 email newsletter
Get the day's top entertainment headlines delivered to your inbox every morning.
---