Long-time incumbent who stresses student opportunities faces challenger calling for more transparency on Central Valley School Board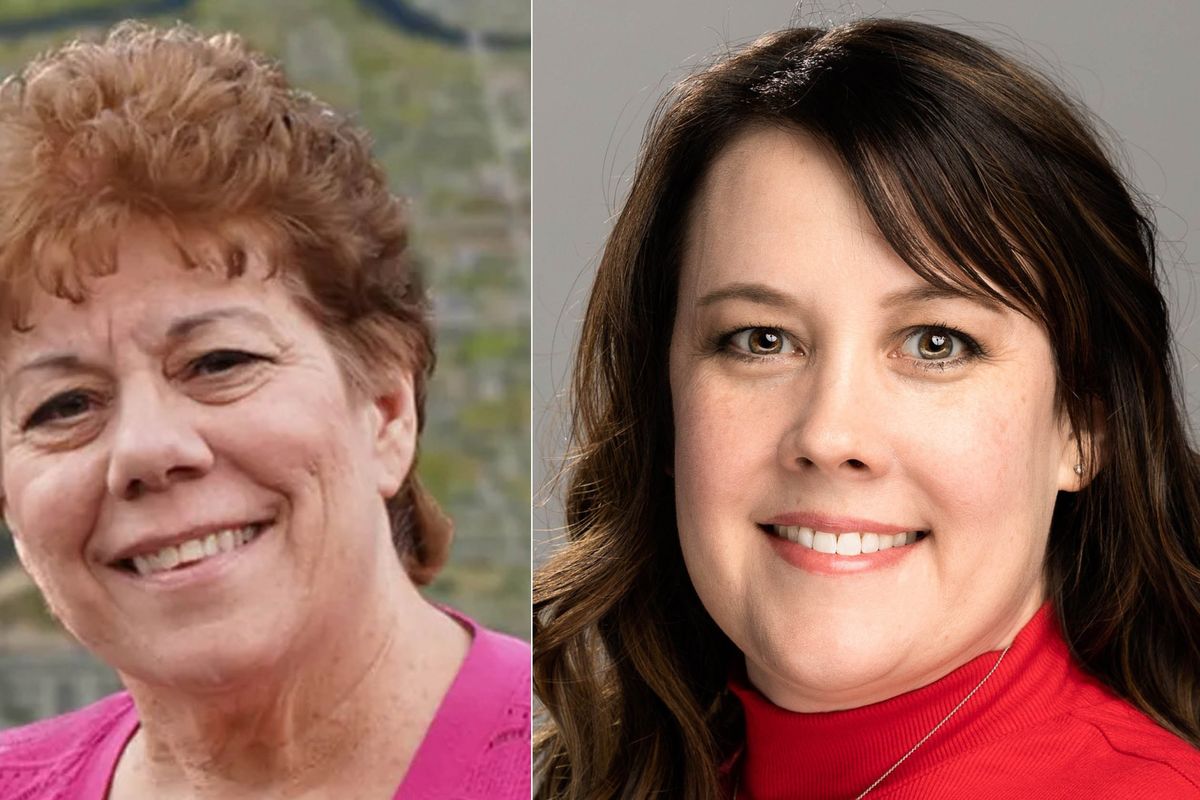 Debra Long has served on the Central Valley School Board for about 20 years, and she is proud to point to a record she says has boosted academics and opportunities for students.
Her re-election bid is challenged by Stephanie Jerdon, who says the board should be more transparent and more responsible with taxpayer dollars.
The differences between the candidates are less pronounced than they are in the district's two other school board races on the November ballot. Both Long and Jerdon, for instance, are on record supporting Central Valley's levy, which covers about 13% of the district's budget.
Academics
Jerdon wants the district to achieve academic excellence, and to do so, she said attendance is an important factor. Districtwide, 69% of students regularly attended school, according to the latest available Office of the Superintendent of Public Instruction attendance records for the 2021-2022 school year, in which some COVID procedures directing students to stay home when ill were still in place. Regular attendance means missing fewer than two days per month, including excused absences.
Attendance is another area that Jerdon said communication could improve. If elected, she'd connect with families and ask what they need to get students to class and positively reinforce frequent attendance patterns.
"Trying to reach out to our families and figure out what can we be doing to help you get your children to school regularly is a huge help to try to improve grades," she said. "Absolutely got to get them in the classroom."
During her 20 years on the board, Long said she's been proud of the district's selection of programs exploring diverse career opportunities for students after graduation. Spokane Valley Tech offers programs in engineering and in-demand trades that give students hands-on experience in these fields before they leave the comfort of their high school.
She's a proponent of investing in activities and clubs to further diversify students' experiences. Extracurriculars like these involve kids and help them to feel connected to school, thus improving academics. She noted that test scores emerging from the pandemic are moving in the right direction. Last year's state test scores increased compared to the year prior, from 54% to 55% in passage rates in English, 41% to 44% in math and 47% to 51% in science.
Transparency
Jerdon said if elected, she'd update the district's website and make items like the budget more visible on the site, rather than on Board Docs, the platform that houses board documents and agendas. She would advocate that the board post an itemized budget, with expenditures and funding sources clearly listed to make the 200-page document easier to comprehend.
"People wonder, 'Well, where's the money going? How is it being spent?' Suddenly, there's great interest wondering, 'Is it being done responsibly? Were mistakes made, etc.?' Jerdon said. "Information relevant to the budget is not as easily accessible as people need it to be."
Accusations that the district lacks transparency are unfounded, Long said, with the district ramping up community outreach and posting school board content online. At board meetings, directors follow a three touch policy; the board discusses prospective agenda items twice before they're added to the agenda or included in a report. Before adoption, committees of stakeholders review potential curricula. Long urged community members to involve themselves in this process. She said the district had at least six community meetings last year on topics like curriculum, which are recorded and posted online. All this adds up to a transparent district, she said.
She said she and another board member, Keith Clark, successfully pushed for more transparency, and administrators have responded to better communicate with parents who have busy lives.
Legislative advocacy and local control
While they both said they would uphold their oath and follow state law, Long and Jerdon are advocates for local control and the district's ability to govern based on their local community's interests, rather than overarching state policy from Olympia.
Jerdon said the board could do more to empower the community to speak up during the Legislative session as bills become laws that trickle down and influence school board-level policy, especially surrounding curriculum and funding formulas.
"The disconnect is in the communication," Jerdon said. "The district community as a whole is not being adequately informed as to what is coming down the pipeline. And if it's a priority for the board, should it not be then a priority for the district community?"
She cited sex education curriculum adoption in 2020 following a state law requiring comprehensive sex education in schools. While board members, including Long, may have lobbied against the bill and for local control prior to its passage, she said they should have kept the public in the know they could leverage collective voice in the matter.
The comprehensive sex education legislation ended up in a referendum where Washington voters approved it by nearly 58% in 2020.
When the school board adopted new sex education curriculum following the law's passage, Long was the sole no vote. A committee of stakeholders had its choice between three curricula all meeting the state's guidelines. Long and Jerdon both said they picked the best option, but Long's disapproval stemmed from parents needing to opt their child out of class rather than opt in, which she would have supported. The onus of sex education belongs on families, she said.
"The state needs to stay out, let a parent be a parent," Long said. "There's certain responsibilities that come with being a parent."
Long has the endorsement of the district's teacher's union, Central Valley Education Association and the statewide teacher's union, Washington Education Association, which has contributed to Long's campaign.
Jerdon has the endorsement of the Spokane County Republican Party.
Editor's Note: This article has been amended to accurately state programs offered at Spokane Valley Tech.
---