'The team to see:' Veteran reporter recalls experiencing a Cubs game in 1945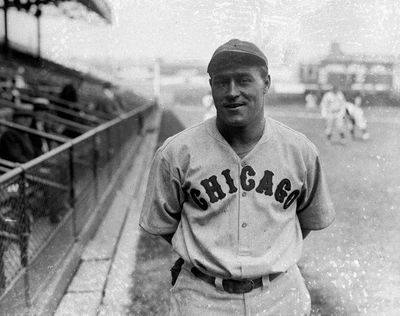 In the summer of 1945, we could not know that the Chicago Cubs would play in the World Series that year. We certainly did not know that they would not reach the series again until this year.
But in 1945, when I saw the Cubs play, circumstances that prevailed throughout the nation made it particularly worthwhile to see them. Of all of the teams fielded that year, in largely wartime conditions, the Cubs came as close as anyone could expect to playing at the big-league level.
In 1945, although eight teams each played a full 154-game schedule in the American League – and the same number in the National League – even if you lived in a city with a team, it was difficult to see Big League Baseball.
World War II did not end until August of that year. Most of the stars who had distinguished themselves in the 1930s and early '40s were in the service by 1944. Few were released in 1945 in time to join their old teams. Few students of the game described the brand of baseball played in those two years as the best that the sport could offer.
But the Cubs were exempt, or almost exempt, from that blanket judgment.
It seemed clear to fans that the Cubs somehow had the best of the players who were filling the rosters of major league teams. Thus, if fans wanted to see a big league game played as close as possible to big league standards, the Cubs were the team to see.
As baseball was then constituted, six of the National League teams played 22 games a year in New York City. It had been that way for years, and it continued that way until the New York Giants and the Brooklyn Dodgers moved to California. This meant that residents of New York had 22 chances a year to see the Cubs in their gray road uniforms, which as I remember, looked much like the ones they wear today. In 1945, I saw them play at least once in Brooklyn, and possibly more. I was not quite old enough at that time to recall the finer points of play. But I saw them play the Dodgers in the fateful year of 1945.
What I remember best of the game I saw, what was unforgettable, were the times at bat for Bill Nicholson, a right fielder for the Cubs.
Nicholson was a large and powerful man, a 200-pound, 6-footer, who had a correspondingly powerful swing. Sometimes he connected, but on other occasions, he took that powerful swing and missed.
On those occasions, the response of fans was dictated by a popular tradition. When he swung and missed, people all around us emitted a cry of "Swish …" – with great delight.
A swing and a miss from Nicholson was a signal to those seated all around us to join in a communal gesture. They knew it was an opportunity to cry "Swish …" with a hissing, whooshing delight that bespoke some rapid movement of the air, something like a powerful gust of wind.
In fact, my recollection is that as soon as Nicholson's name was announced as the next batter, the fans began to delight each other with cries of "Swish … . Students of baseball lore indicate that the cries originated from those sitting around us, the fans of Brooklyn.
It became Ebbets Field practice to cry "Swish" as Nicholson took his vigorous practice cuts just after stepping into the batter's box. Swish was his baseball nickname. He was known as Bill "Swish" Nicholson.
There was another reason for a sense in the stands that something beyond the routine was afoot when Nicholson's name was announced. He had been a genuine star before wartime conditions prevailed. His name was remembered. He was a someone, a survival from the past, from the years of peace.
Children want to know why things are. But it was no use to ask. It was no use to ask why fans had taken up the cry of "Swish." People just did it. It was in a way reassuring to hear the cries. It indicated that we were not merely witnesses to that day's game, but were watching tradition play out around us. It felt as if we were being initiated into some sort of brotherhood of experienced baseball fans.
No names were worn on the players' backs. It was difficult for some of us to tell them apart without a scorecard. In fact, that famous cliche was uttered without irony by those selling scorecards at the ballpark. It was certainly true then.
But we heard the names as delivered over the public address system. And the fans around us, quite knowledgeable, seemed to know the names, as well. So we heard them again and again during the game. Gradually, they became familiar, and memorable.
On third base was Stan Hack, who had compiled eight straight years of hitting .300 or close to it. It might have seemed almost unfair to allow him into a 1945 lineup. However, watching the Cubs play the Dodgers in 1945, I knew almost nothing of his accomplishments. But I liked the monosyllabic sound of his two names. They made him sound somehow like someone to be reckoned with. Capable, and maybe hard-boiled. In addition, even as a child, it was possible to sense the respect in which he was held by the others in the stands.
The memorable names on the Cubs also included the first baseman, Phil Cavarretta. He had been a solid major league batter since 1939, well before the United States entered World War II at the end of 1941. But it was fun to hear the announcer pronounce the alternating vowels and consonants of his melodically polysyllabic name. And his batting prowess was enough to put his name on the lips of those sitting around us.
He was another of the proven performers who gave the 1945 Cubs the aura and image of a team from years before, when higher caliber competition generally prevailed.
Both Cavaretta, and Hack, for example, had been on the 1935 Cubs, which won 100 games on the way to that year's pennant.
---