It takes two: The Mango Tree blossoms with second location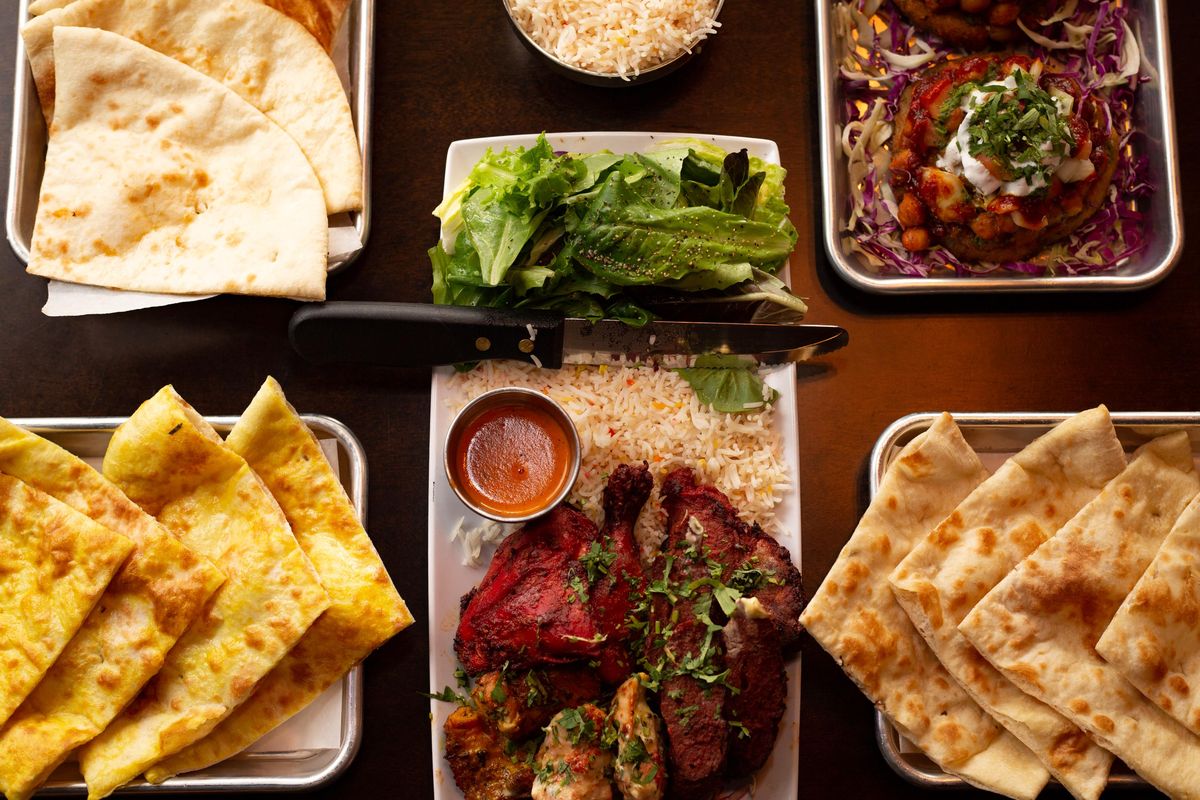 The Mango Tree, a new restaurant featuring mostly northern Indian cuisine, has opened this month in the former space of Hill's in downtown Spokane, and its staff is striving to serve some of the freshest naan, samosas, pakoras and lassi around.
The Mango Tree, whose full name is the Mango Tree Indian Kitchen + Tap House, is succeeding with its goal right out the gate, as customers are already praising the Asian menu items, including:
the appetizer platter featuring samosas (fried or baked pastry with savory filling), wings, naan (flatbread), vegetable, fish, chicken and paneer pakoras (cheese snacks) and butter sauce
the mixed grill with beef kabob, lamb chop, bone-in chicken and fish and chicken malai (heated whole milk sauce) and garlic naan
the starter or light side dish papadum (crispy, thin flatbread) with mint and tamarind chutney
the dessert gulab jamun, aka Indian doughnuts (spongy milk balls soaked in rose syrup)
the beverages mango lassi, which is yogurt based, and sweet and creamy Indian coffee
The menu at the Mango Tree also includes aloo tiki (fried vegetable patties), vindaloo (fried potatoes in sour gravy), butter chicken, coconut chicken, tikka masala (meat in tomatoes and curry), palak (spinach-based gravy), naanchos and masala tea (spiced milk tea).
"When people think of Indian cuisine, they think that it's going to be super spicy," said the Mango Tree operations manager Casey Garland last Wednesday. "We did tone it down a bit. Not everything is Level 5 hot. But we haven't sacrificed quality, and about 95% of everything is made from scratch."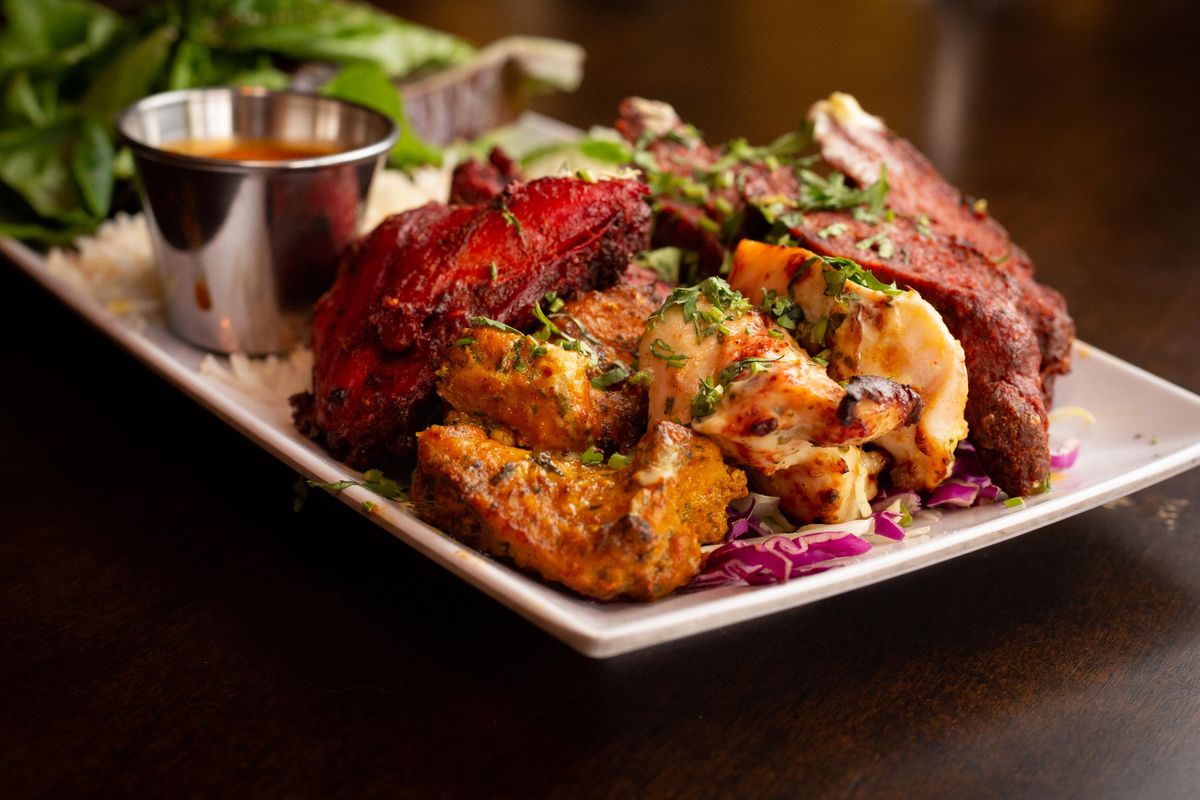 It might be surprising to learn that the Mango Tree had its start in Medicine Hat, Alberta, in 2014, and the owner, Rakesh Kaushal, opened and operated several Mango Trees in Canada before debuting his first one in the area in Coeur d'Alene last July.
"Rakesh likes to open two locations of his businesses within a year so that we don't stall," said Garland. Kaushal also owns a few Boston's Restaurant & Bar franchises.
"He eventually wants to have three to four Mango Tree locations in this area. Downtown Spokane was actually our first desired spot, but we couldn't find anything at the time, so we opened in Coeur d'Alene first."
Garland said that the food menus and service standards are identical at the two Mango Tree outlets, although he notes that the Coeur d'Alene restaurant serves only beer and wine, while the downtown Spokane location has a full liquor license.
Where the two locations differ is in interior design, although, Kaushal likes to repurpose existing restaurant spaces rather than raze them and start anew. For example, all the existing woodwork in the Tap House area of the Mango Kitchen downtown remains intact.
Garland is very happy with the Mango Tree's start in its new home. "It has been awesome. We couldn't be happier," he said. "It's what we wanted. We could've packed more tables, but we wanted there to be more space for people to sit and relax. It's been really nice. The customers couldn't be better and nicer."
It took Garland and his team less than 60 days to transform Hill's into the Mango Tree.
Garland said that customer favorites early on include appetizers platters and vegetable pakoras and samosas: "Newer customers or people new to Indian cuisine also like the coconut and butter chicken because it's safer, and the ingredients are familiar.
"Naan, the Indian flatbread, also is popular because it's familiar, but it's our curry that brings everyone in to the Mango Tree."
On a recent Monday evening, the Mango Tree was serving a steady stream of customers, and the patrons were adventurous and happy with their orders.
"We have a great team, where the owner and employees are all involved," said Garland, who adds that the lamb biryani (fragrant basmati rice) and dal makhani (rich and creamy black lentils) are not to be missed. "I like comfort food, and this is comfort food to me."
---