Sports
A Grip on Sports: There is a chance today could be filled with about 12 hours of sports watching, but only if you really focus
Sat., Feb. 4, 2023 A GRIP ON SPORTS • It's an odd little Saturday. For us, actually. We don't know what's going on in your life.
•••••••
• We're sure you slept better than us. If you didn't, then you were up all night. For us, it was only much of it. Just a symptom of age and stress, we guess. Or the fact we're worried about whether there is a Chinese "research" balloon floating over our house.
Anyhow, we got to work early. Not because we had anything special to write but more because it just seemed silly lying in bed, thinking of every bad outcome to every event over the next week or so.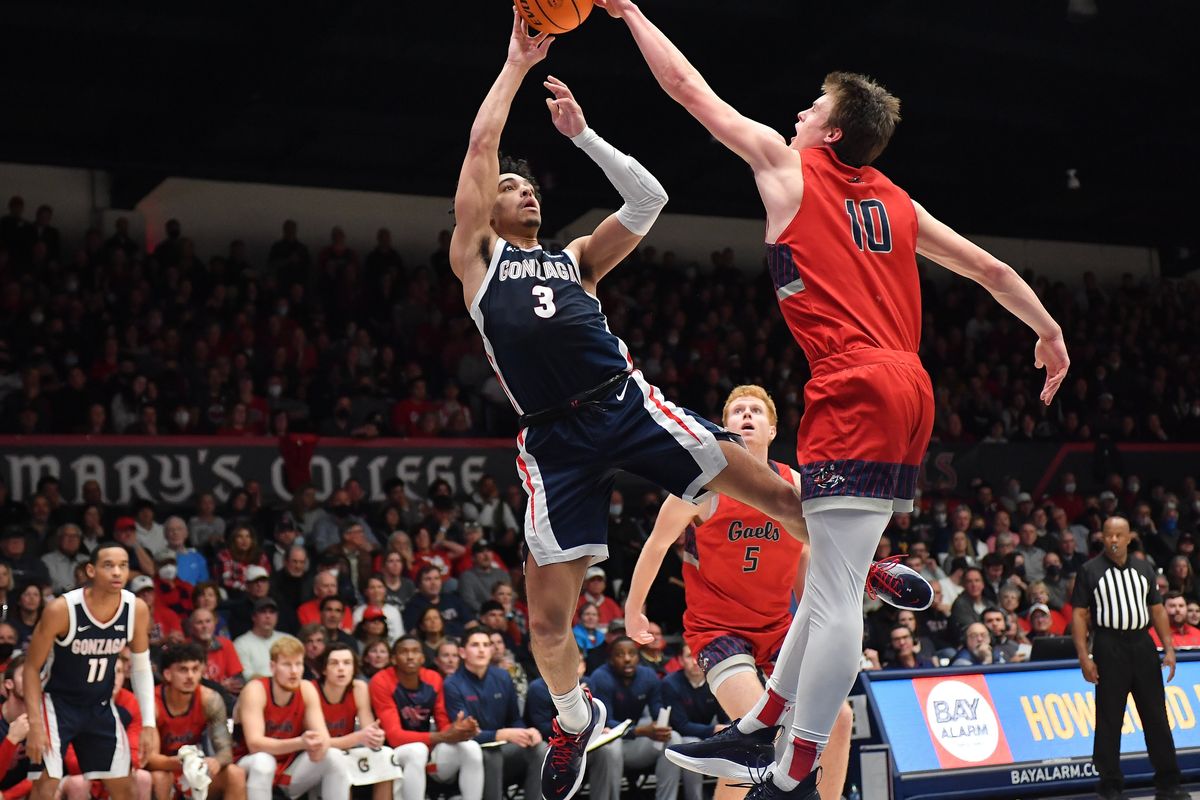 Would it really be all that bad, though, if the Eagles won next Sunday? Or if the Sounders lost their Club World Cup match today? Or, god forbid, the Mariners didn't add another bat before spring training?
OK, that last one is keeping lots of folks up at night. C'mon, Jerry, one more bat. Please.
Anyhow, here we are, on a Saturday morning in early February, pretty sure winter won't last six more weeks but unsure of just how long. Then we turn on the computer, realize there is plenty to keep us entertained today and relax. To some degree.
We have to ask. How do you Zag fans feel about tonight's game in Moraga? Does it bother you that 18th-ranked Saint Mary's is favored by 3.5 points? And, if it does, is it because you think the Gaels should be at least a 5-point pick?
Better chance to cash, right?
The analytics tell you Saint Mary's is the better team. History scoffs. Sure, Randy Bennett's team is the only other one to win a West Coast Conference title in the past couple decades but the last time 12th-ranked Gonzaga was an underdog in Moraga, the Zags won handily. In fact, the Gaels have only defeated GU once in the four games they've been favored the past decade – and failed to cover in their one win.
We'll probably be glued to ESPN at 7:30 tonight when the game tips, waiting to hear how often Sean Farnham mentions the Davenport's flatbread and Drew Timmer's footwork (the over on each is five).
• If you think about it, Washington State's 72-game losing streak to Stanford isn't all that bad. If you compare it to, say, the Washington Generals, who supposedly lost 2,495 games to the Harlem Globetrotters at one point.
We jest, of course, but the women's streak against the Cardinal is no laughing matter. Not for the Cougars, that's for sure.
The 72nd consecutive loss came last night in Pullman and though the defeat itself might not be unexpected – WSU has never defeated Stanford – the margin certainly was. The final was 71-38. Ouch.
Yes, the Cardinal are ranked second. They have won 22 games this season. They feature two All-American players, Haley Jones and Cameron Brink.
But this is a solid Washington State team. Including in its 15 wins are road triumphs at Arizona and Oregon, both ranked at the time.
Stanford's lone Pac-12 loss came at USC by nine. The Trojans defeated the Cougars by seven in their meeting. In other words, last night's game should have been somewhat close. It wasn't. WSU fell behind by 12 after one quarter, trailed by 18 at half, competed in the third but mailed in the fourth.
The result was a 33-point loss, just another double-digit defeat to the Cardinal in a series that's as one-sided as it gets in major college hoops.  
•••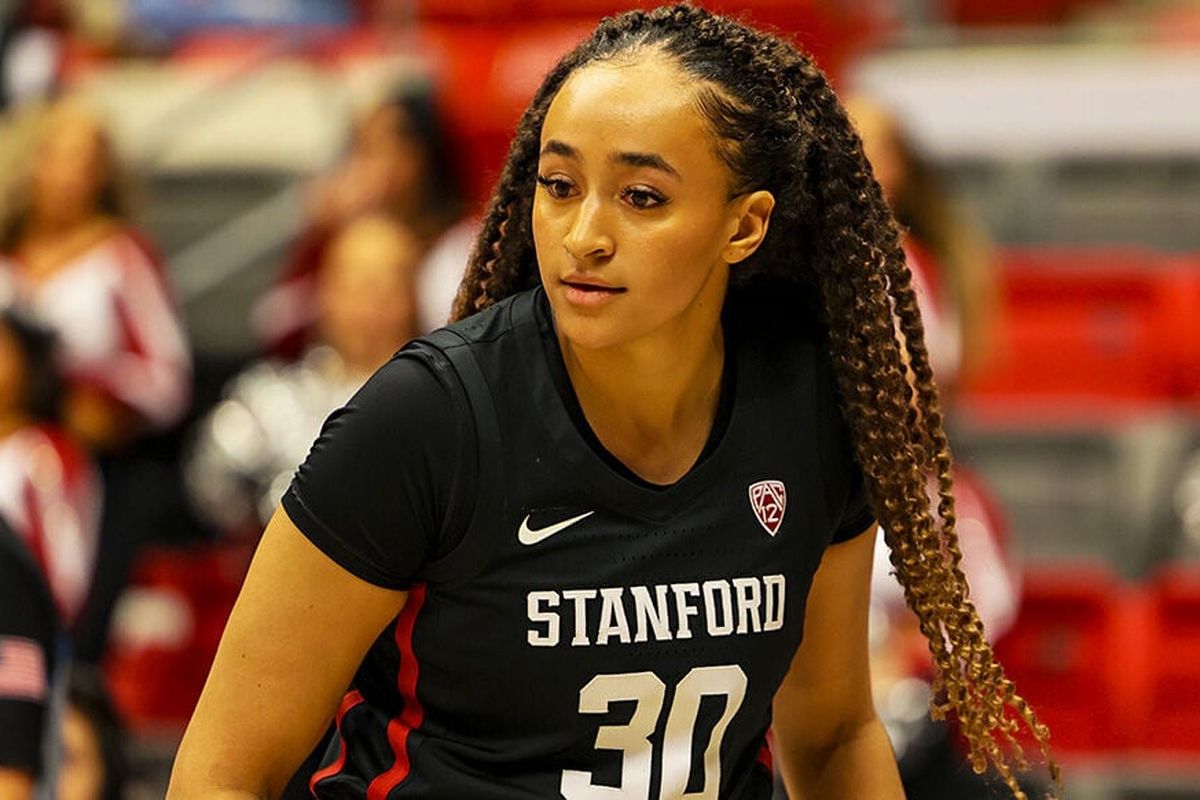 WSU: Colton Clark was at the women's game last night and has this story. … Elsewhere in the Pac-12 and college basketball, Jon Wilner has a mailbag in the Mercury News in which he delves into the media-rights negotiations once more. … The women played around the conference Friday, with Oregon losing again at home, dropping below .500 in league after the 63-53 loss to Colorado. … Oregon State took seventh-ranked Utah to overtime but fell 75-73. … No. 14 UCLA fell apart down the stretch and lost to No. 22 Arizona in overtime. … Washington topped California. … Among the men, USC has found a solid defender. … UCLA needs to cut down its turnovers. … It's fun to look back at Azuolas Tubelis' 40-point night. Fifth-ranked Arizona hosts Oregon State next. … Utah is missing a starter. … Oregon has a lot at stake when it meets Arizona State. … In football news, Arizona State has revamped its special teams.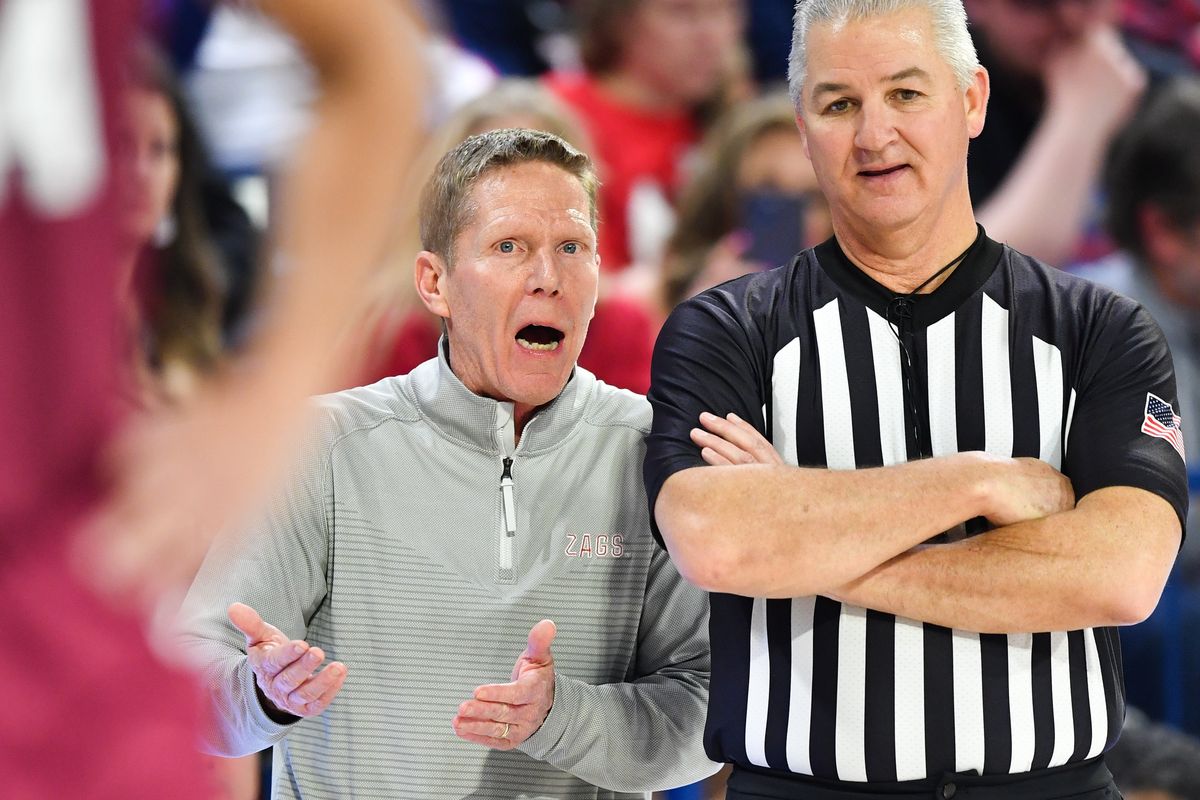 Gonzaga: Before we look ahead to tonight's matchup, Theo Lawson asks us to look back at Thursday night's win over visiting Santa Clara. … Jim Meehan delves into the Gaels, with this preview and the key matchup. The latter would be Aidan Mahaney, a freshman guard. He's a big part of Saint Mary's success this season. … The 17th-ranked Gonzaga women need to bounce back today against USF, which also lost a heartbreaker Thursday. Jim Allen has a preview. … Elsewhere in the WCC, BYU changed starters the other night and it worked.
EWU and Idaho: Around the Big Sky, Weber State is remodeling its football stadium.
Whitworth: The Pirate men won handily at Pacific.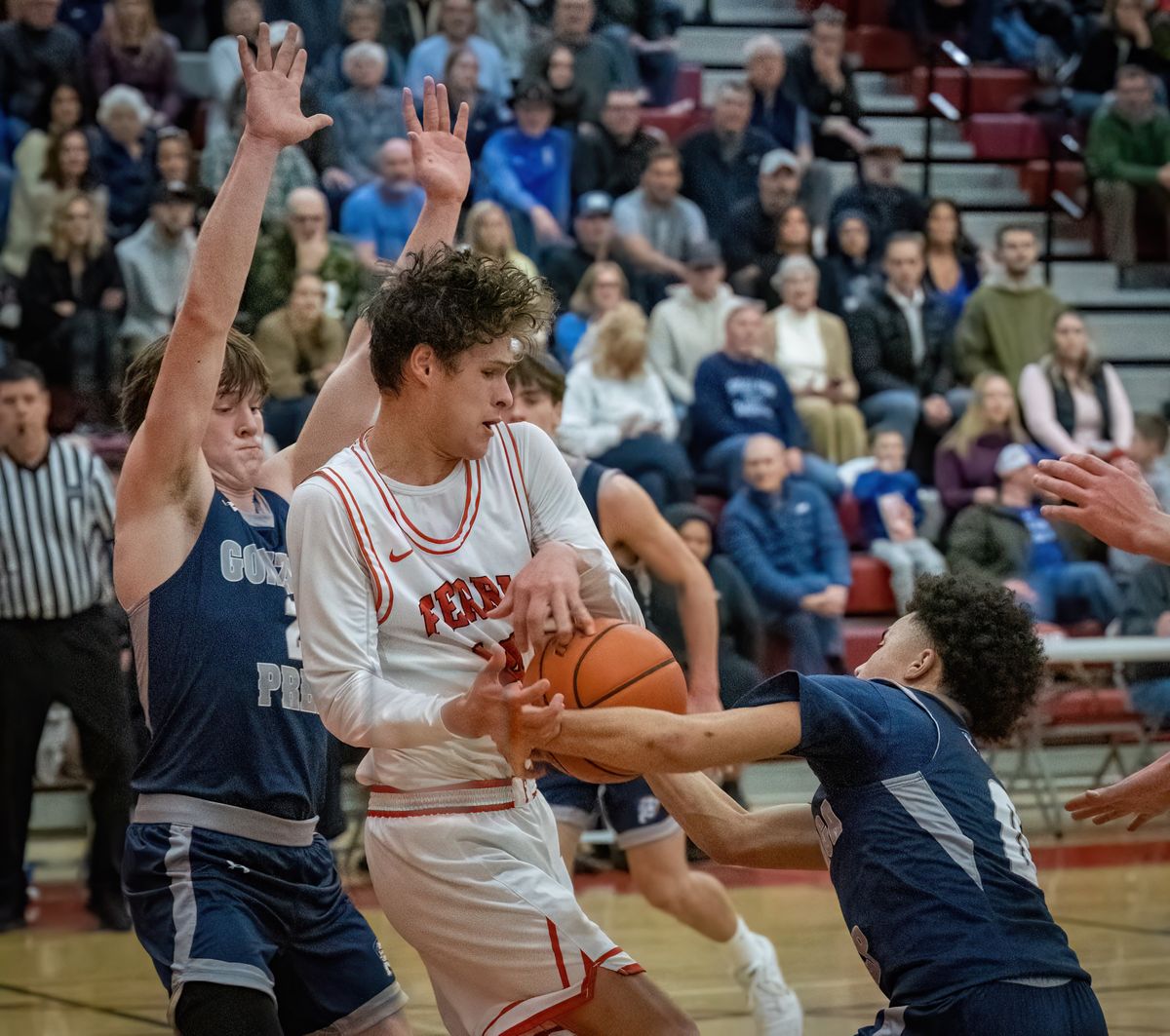 Preps: Dave Nichols was on Spokane's South Hill for Gonzaga Prep's visit to Ferris. He has coverage of the Bullpups' two wins. … He also has a roundup of other action from Friday night.
Chiefs: Two power play goals helped visiting Swift Current earn a 3-1 WHL victory last night at the Arena. Kevin Dudley has the story.
Storm: Seattle is bringing back guard Sami Whitcomb, who was a favorite in her first stint, and also signed former all-star point guard Kia Nurse.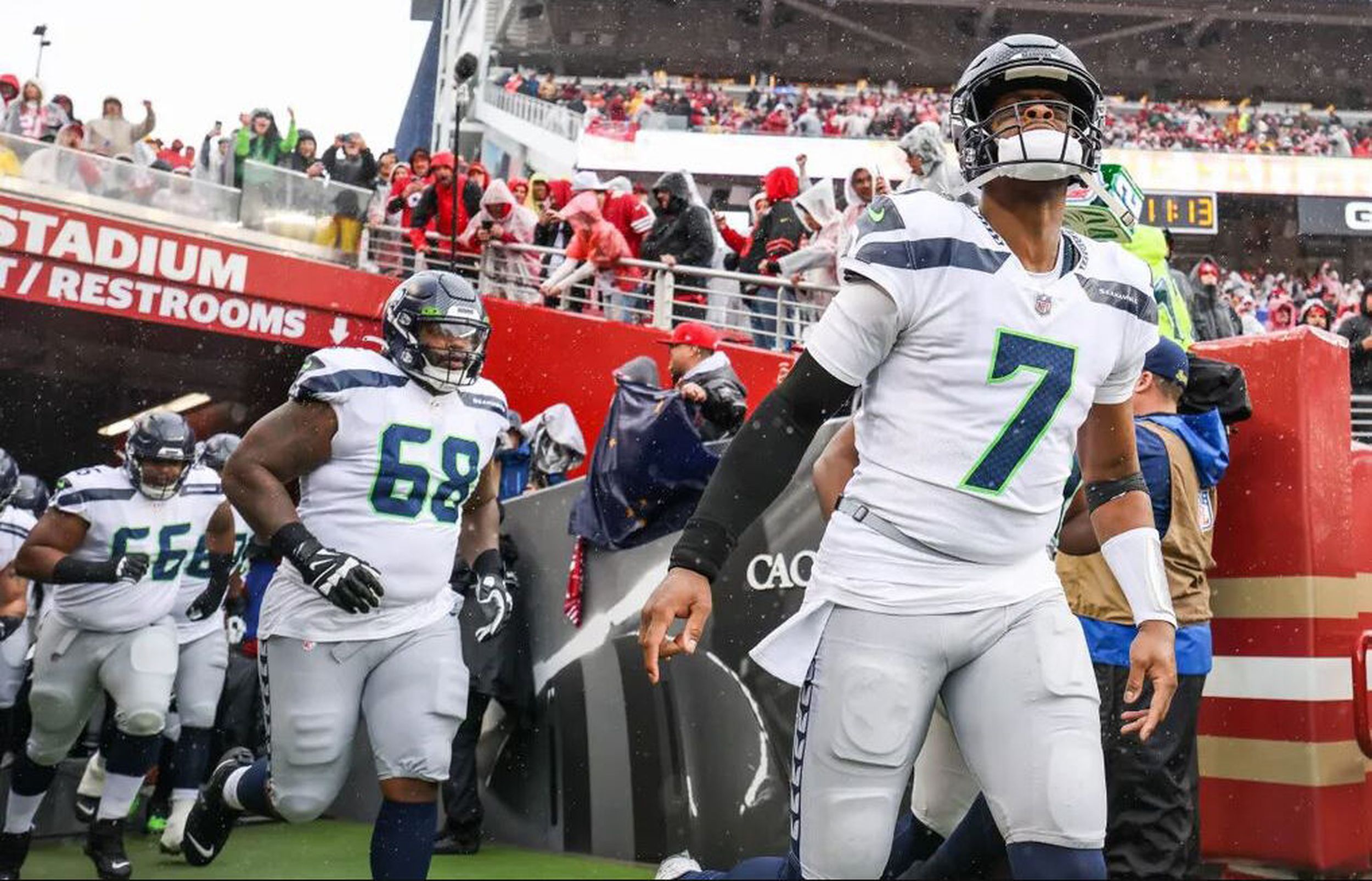 Seahawks: Geno Smith told interviewers at the Pro Bowl his negotiations with the Hawks are looking "very good." And he thinks things will "work out." Sounds pretty positive. … Sean Payton is in Denver for a lot of reasons, not the least of which he is expected to "fix" Russell Wilson. But that may not be possible.
Sounders: The Club World Cup match with Egyptian squad Al Ahly starts at 9:30 a.m. our time. You can watch on FS2.
•••       
• We just realized. If we started watching the Sounders this morning and stayed in our chair flipping from sporting event to sporting event until the Zags were done, we could put in a 12-hour shift. Wonder if anyone would pay us for that? Until later …
Local journalism is essential.
Give directly to The Spokesman-Review's Northwest Passages community forums series -- which helps to offset the costs of several reporter and editor positions at the newspaper -- by using the easy options below. Gifts processed in this system are not tax deductible, but are predominately used to help meet the local financial requirements needed to receive national matching-grant funds.
Subscribe to the sports newsletter
Get the day's top sports headlines and breaking news delivered to your inbox by subscribing here.
---