Sports
A Grip on Sports: Timme drops bucket, dimes and, quite possibly, one bad word as the Zags move on
Mon., March 20, 2023 A GRIP ON SPORTS • We listened to Drew Timme's postgame conversation with Andy Katz four times last night. Ran it back over and over. And are still not sure he did what he was accused of doing on social media. What he did before that, in the 84-81 NCAA Tournament win over TCU? That, we're sure about.
•••••••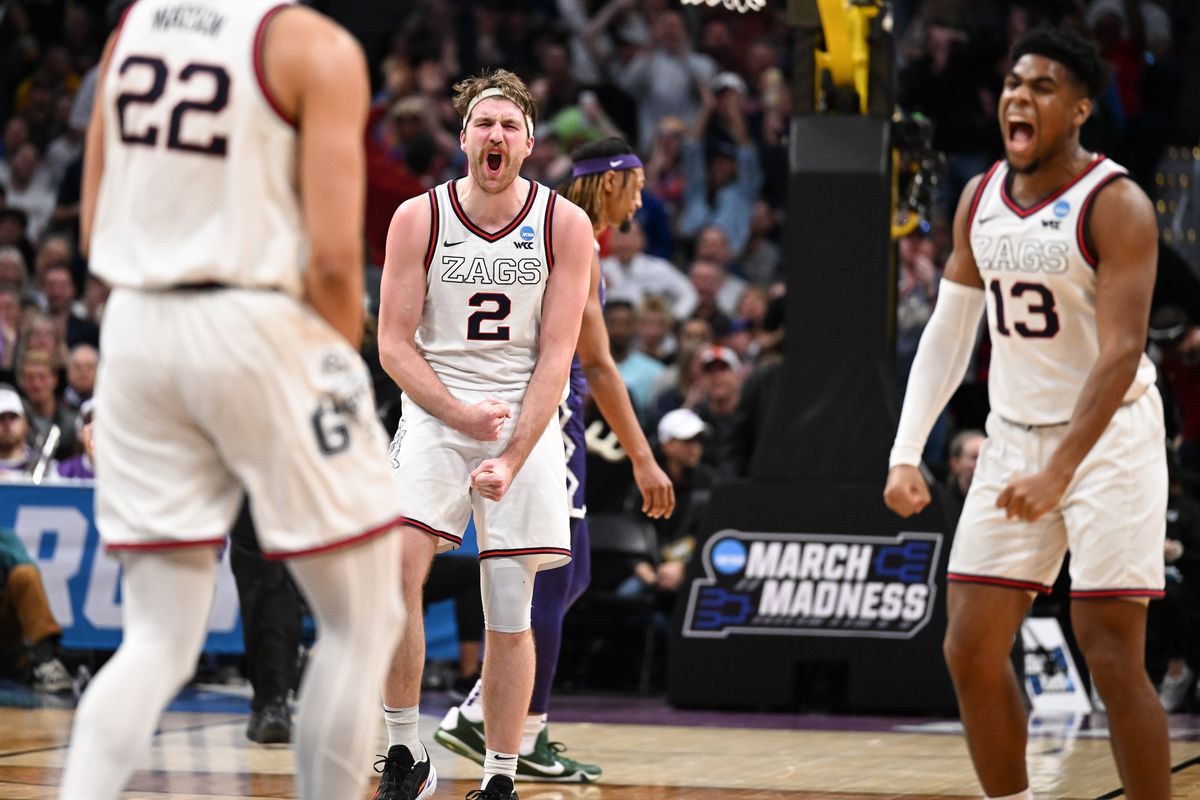 • We thought Timme might have dropped a bomb on national TV. Used a four-letter word that is not just frowned upon but banned from the airwaves. One of the seven George Carlin riffed on so long ago. But try as we might we couldn't confirm it. And, yes, we may need a Miracle Ear or something.
We will give Gonzaga's senior star and America's favorite player – or at least Michael Wilbon's – the benefit of the doubt. He probably did use it. But he also could have said "fudge" too, which would cost him some street cred but keep him in the good graces with the priests that wander the halls of the school he attends. We're guessing that's what he will plead in the confessional.
However, the importance of his performance the two hours prior was undeniable. His 28-point, eight-rebound, three-assist performance. On a night when the Gonzaga guards needed as much time as possible to get going. When the opponent was doing what it could to keep him bottled up. When anything less than his best would mean a second-round exit for the first time in eight years.
Timme delivered. On the court.
Off? We're still not sure.
• Could one missed call change a game? Sure, it can. Sometimes early. Sometimes late. Sometimes in-between. There was one last night in Denver that may have been crucial to Gonzaga's success. If you believe in momentum.
Let us set the scene. TCU had led by as many as 10 in the first half. But the second was different and, with 11 minutes, 30 seconds remaining, the Zags had crawled back. Almost all the way back. The Horned Frogs led 55-53. Chuck O'Bannon Jr. took the ball inside. Ben Gregg sent it back out, one of five blocks GU had. Julian Strawther grabbed the rebound and raced up court. As he crossed half court, the ball bounced a bit funny and hung on his hip. Stayed there just long enough for a travel or double-dribble call. Watching at home, it was obvious – at least after we ran it back to confirm our suspicions.
None of the three officials, veteran Doug Sirmons, Larry Scirotto or Vlad Voyard-Tadal, saw it. No whistle blew.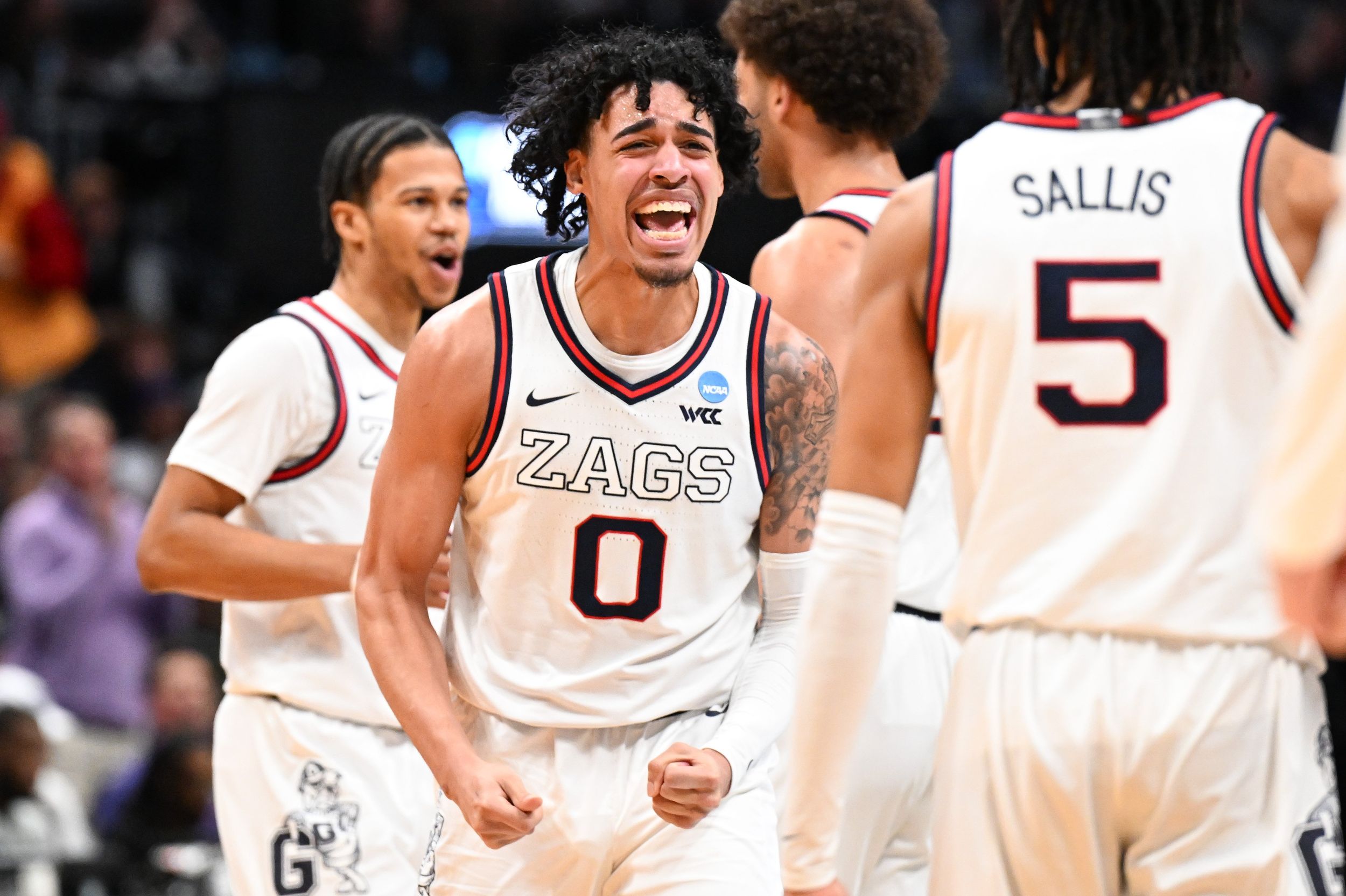 Strawther did what he should do, played through it and whipped a pass back to the middle to an open Malachi Smith at the top of the key. Boom. Smith's 3-pointer not only gave Gonzaga a lead it would never relinquish, it ignited the crowd even more. It was a key element in the Zags' 13-0 run that sealed the deal.
Imagine if the whistle would have – properly – blown. Instead of the uplifting – dare was say "shining?" – moment, the air would have been let out of the place. New life for the Frogs. Another test for Gonzaga. Who knows how it would have turned out?
All we are sure of is the final quarter of the game would have been different.
• We are disappointed in ourselves this morning. In our hurry to edit our TV Take column last night, a couple key paragraphs disappeared. Ones that added context to a series of quotes from analyst Avery Johnson, and explained why we were disappointed in the broadcast. Without them, what we wrote just seems snide and doesn't reach the standards we set for ourselves. Here they are.
A basketball analyst is supposed to do one of two things. Or both. Entertain, or explain the all important why. Just telling us, the viewer, what is happening is not enough. That's the play-by-play person's job. Pointing out the obvious, as in how important it is for the ball to hit the rim so the shot clock doesn't expire, doesn't add anything to our experience.
When we invest a couple hours of our lives watching an NCAA tourney game, not to mention much of our emotional savings, we expect more. Without the context, the comments become either background noise or, worse, distracting. Johnson (and, to a lesser degree, Steve Smith, who most times delivers a value-added experience) at times gave us both Sunday night. And that's too bad.
•••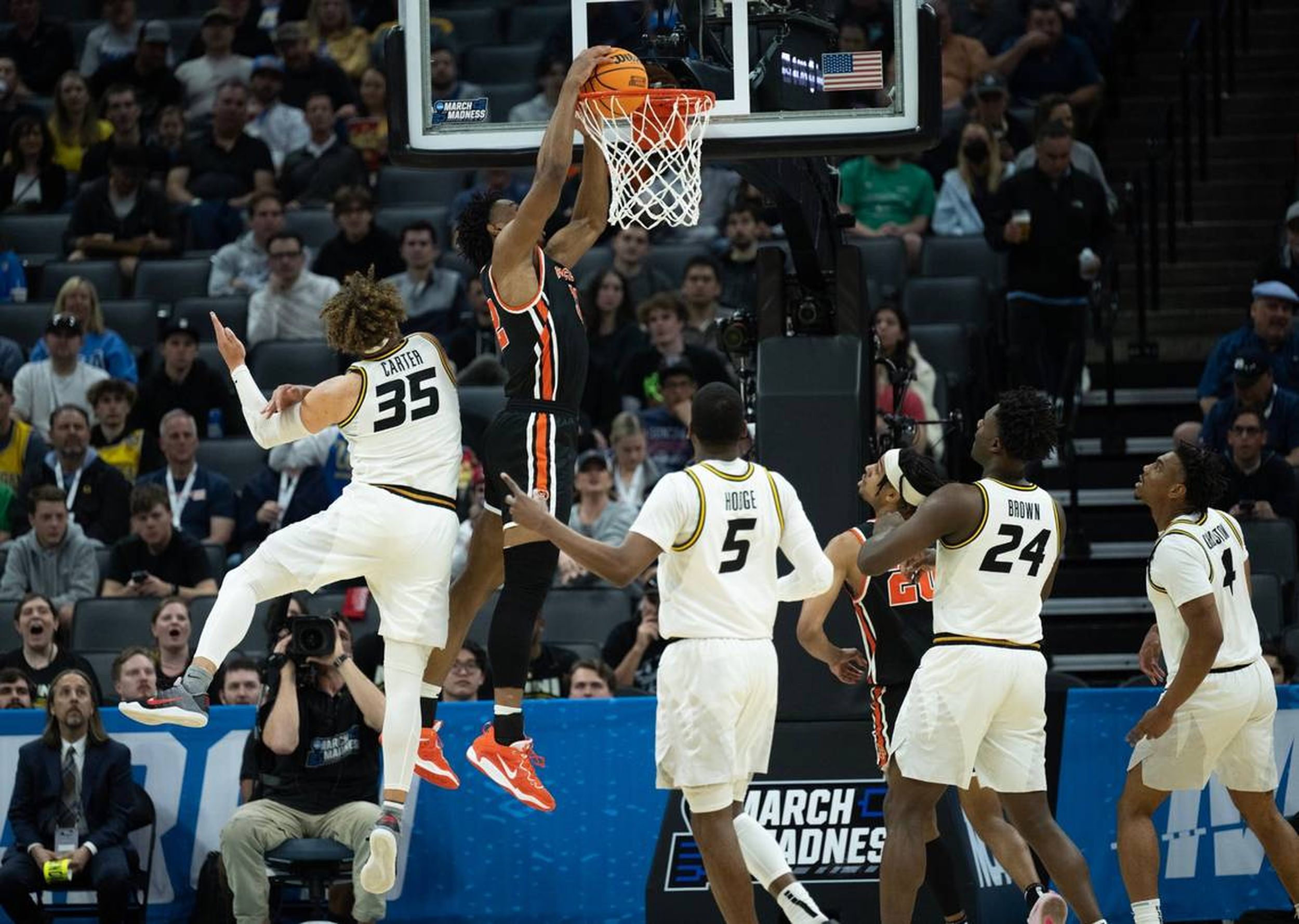 WSU: The baseball team broke out to a big lead at home vs. Oregon but couldn't hold it and ended up losing the game and series. … Elsewhere in the Pac-12 and college basketball, Jon Wilner goes over the weekend in the Mercury News and shares winners and losers. … Yes, Arizona lost to Princeton. Yes, it was a bad loss. But maybe not as bad as thought. The Tigers look like a legitimate contender in a year with no dominate team. … Up next for UCLA is Gonzaga. Some cool history there, right? … Oregon continues on in the NIT after a win over visiting UCF. Wisconsin comes to Eugene next. … Colorado fell in its NIT game, losing to visiting Utah Valley. … Among the women, Stanford couldn't get its offense going until late and lost 54-49 to Ole Miss, clearing the way even more for another title for No. 1 South Carolina. The Cardinal rallied in the fourth quarter put turned the ball over three times in the final few seconds of a tie game. … Utah didn't shoot well but the Utes are still playing after defeating Princeton 63-56. … UCLA had fun in the opening round. Oklahoma may not be as easy to defeat. … Arizona's season is over after a loss to Maryland. … Colorado has a date with Duke. … In the WNIT, Washington won again to continue its run. The Huskies are trying to set a foundation for next season. … In football news, Colorado begins spring practice. …Utah kicks off its spring with another stacked roster. … Arizona State focused on the quarterbacks.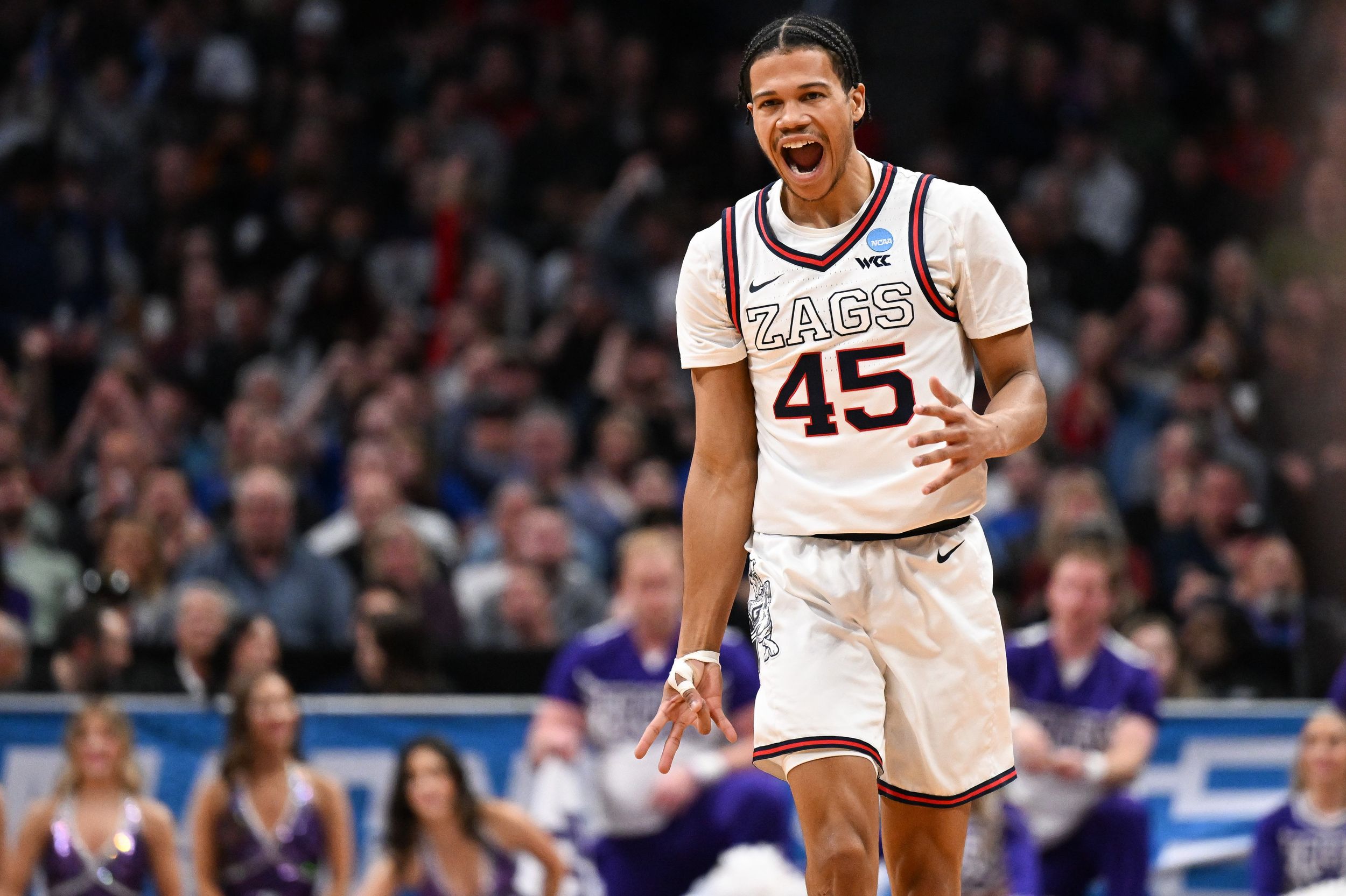 Gonzaga: Of course, we have a lot to pass along. Before we do we want to point out the picture we have here. It's of Rasir Bolton and clearly shows the tape he's been wearing the past few weeks on his right thumb. It's obvious the thumb is hurting. And he banged it again last night. But Bolton has been playing through it. Hit a couple big 3-pointers last night and scored 13 second-half points. Of such things are legends made. … We start with Dave Boling's column which celebrates Timme's accomplishments. … Theo Lawson has the game story, with more on Timme's performance. …  Jim Meehan focuses upon GU's many second-half rallies this season and puts together the difference makers. … We have our TV Take to pass along. … Tyler Tjomsland has an in-depth photo gallery. … The folks in the office put together the recap with highlights. … The Zags will meet UCLA – again – in Las Vegas on Thursday night. It will be the final game of the day. … There is always more on Gonzaga during the tournament. More on Timme.  More on the opponent. And more on the last-second shot.… Elsewhere in the WCC, Saint Mary's didn't shoot well. The Gaels also lost a starter midway through to injury. And they lost, 70-55, to Connecticut.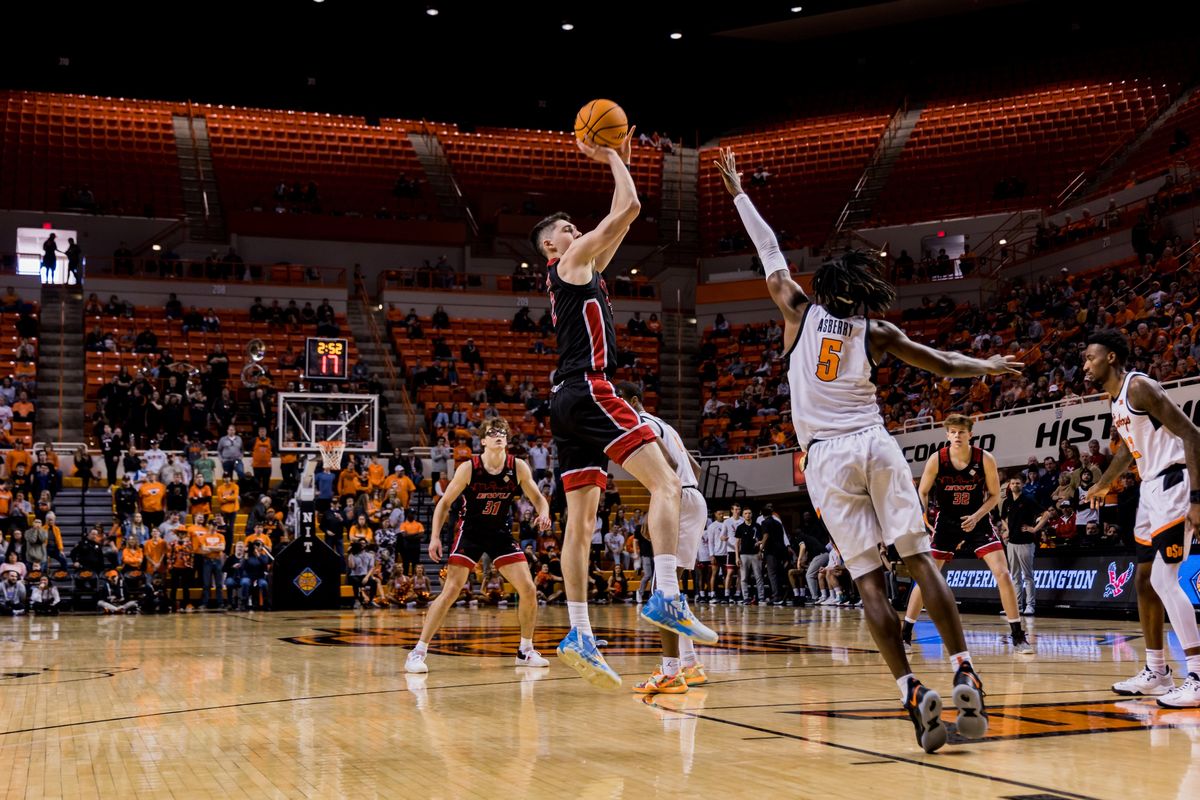 EWU: The Eagles picked a bad time to have their worst shooting performance of the season. Of course, that's happened to a lot of teams in Stillwater. Oklahoma State moved on in the NIT with a 71-60 victory over Eastern. … Elsewhere in the Big Sky, a Hauck was added to Montana's football program last week, another is leaving for San Diego.
Chiefs: The season ends this weekend with two games with Tri-City. Sunday night, Spokane finished up with Everett and picked up a 3-2 victory. Kevin Dudley was in the Arena and has this story.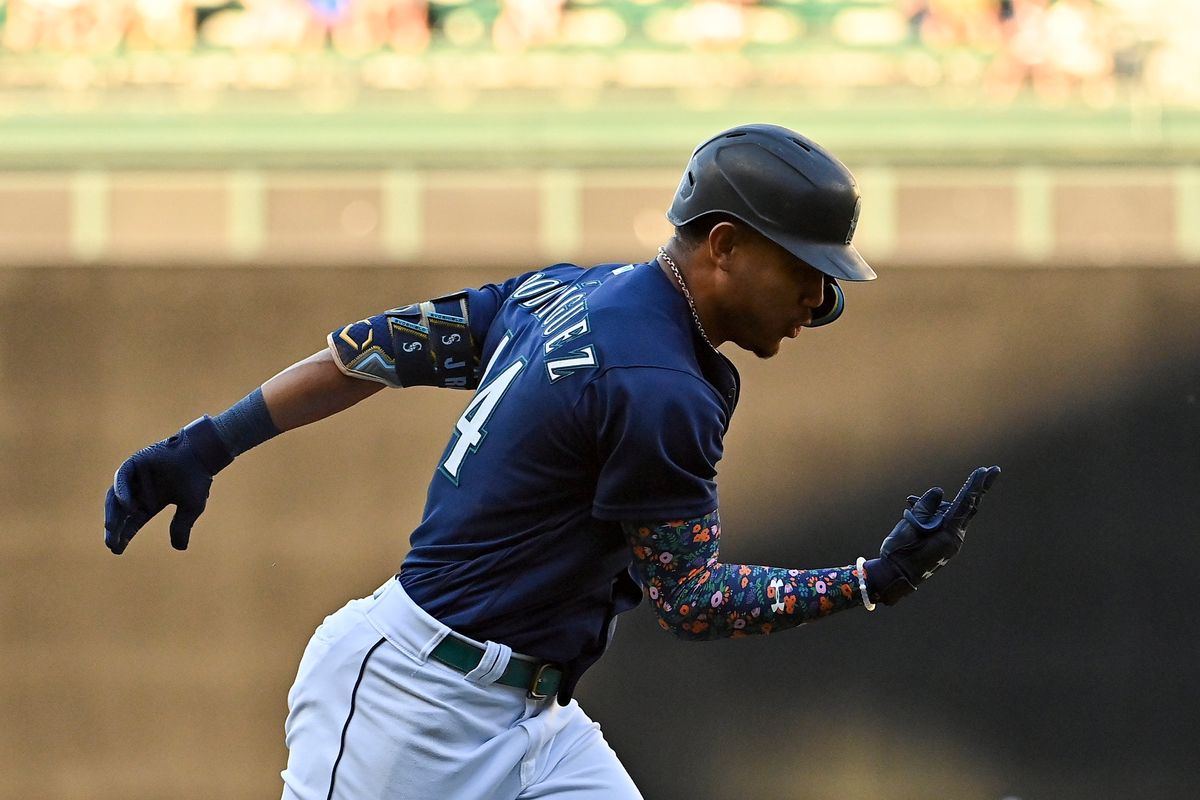 Mariners: The United States will play for the WBC title after its 14-2 rout of Cuba in Miami last night. … As we mentioned yesterday, Julio Rodriguez is back in camp. … The roster has to be whittled down soon. Who will make it? … The M's played split-squad games yesterday. They lost both, one to the Rangers and one to the White Sox.
Kraken: How are Shane Wright and the other prospects doing?
•••       
• We deplore mistakes. Oh, sure, we make them all the time. Most are innocuous. Some keep us up at night. Guess which category the one we pointed out today is in. We own it. We screwed up. Now we move on. Thanks for coming to our Ted Talk. Until later …
Local journalism is essential.
Give directly to The Spokesman-Review's Northwest Passages community forums series -- which helps to offset the costs of several reporter and editor positions at the newspaper -- by using the easy options below. Gifts processed in this system are not tax deductible, but are predominately used to help meet the local financial requirements needed to receive national matching-grant funds.
Subscribe to the sports newsletter
Get the day's top sports headlines and breaking news delivered to your inbox by subscribing here.
---