Weathercatch: The fall equinox arrives Saturday – we're ready for you, autumn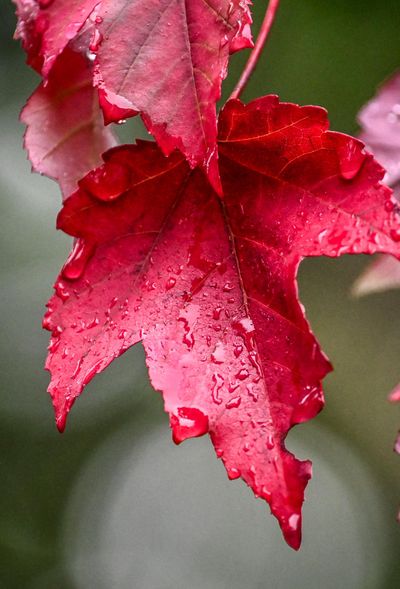 The autumn equinox is two days away, when day and night are nearly equal in length everywhere on earth. Here in the Northern Hemisphere, it's also when the amount of darkness steadily increases until the winter solstice.
So buckle up, because after Saturday, the sun won't adorn our skies for 12 hours again until mid-March.
The equinox signals the start of autumn. But wait – didn't it begin on the first day of September? Yes, and no. Fall is determined two ways. Both are correct.
Astronomical fall begins on Sept. 23 this year, but for meteorologists and climatologists, it began on Sept. 1. Why the disparity? Astronomers use the earth's tilt and sun's alignment over the equator to account for each changing season. Meanwhile, meteorologists group seasons into three-month blocks to better calculate and compare seasonal weather data. While the dates of astronomical fall vary from year to year by one to three days based on Earth's orbit around the sun, meteorological fall is always September, October and November.
No matter when autumn starts for you, Saturday's equinox means daylight will decrease at a fast pace as the sun continues its southward arc across the sky. The length of day in our region will shrink from slightly over 12 hours on Saturday to 10 hours by Halloween – a loss of more than 2 hours in a little more than one month.
Although shorter days bring cooler weather, the week around the equinox tends to be pleasant in the Spokane area, with little or no rain and highs near 70 degrees through the end of September. Even so, Mother Nature throws an occasional curveball.
Take the past three years, for example, when temperatures ran unusually warm. In 2022, Spokane's high temperature climbed to 90 degrees on Sept. 27. In 2021, it reached a high of 79 degrees on Sept. 25. In 2020, it topped out at 80 degrees on Sept. 22.
The year before, however, was a different story. On Sept, 29, 2019, 1.9 inches of snow fell at Spokane International Airport, setting a daily record and causing countless damage to late-season garden plants throughout the Spokane area.
Meanwhile, the coldest temperature recorded near the autumn equinox was a high of 39 degrees on Sept. 23, 1926. By contrast, the city's hottest temperature was 93 degrees on Sept. 25, 1952.
As for 2023, we don't foresee falling snow or extreme temperatures, hot or cold. Highs are expected to be in the upper 60s to low 70s through the weekend, which means normal, pleasant weather for the start of astronomical fall. A change in the weather pattern next week might bring temperatures down a bit and chances of rain. Cool mornings will prompt you to grab a jacket on the way out the door.
Nic Loyd is a meteorologist in Washington state. Linda Weiford is a writer in Moscow, Idaho, who's also a weather geek.
---