Sports
Decision on pursuing charges in Washington State lineman Robert Barber case still a ways out
Wed., Nov. 9, 2016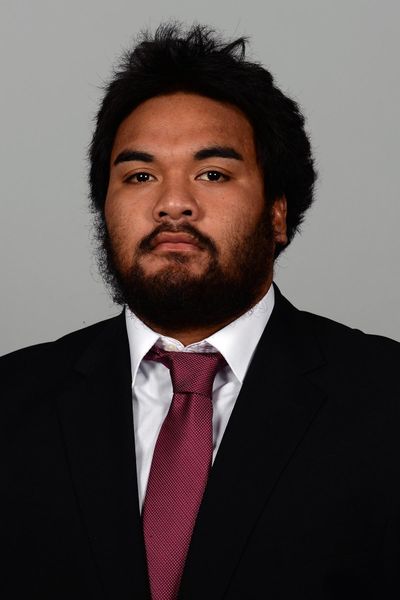 The decision whether to pursue a felony assault charge against Washington State lineman Robert Barber may not come before the end of the year even as attorneys will make arguments next week before a judge about the process used to suspend him.
Dan LeBeau, chief deputy Whitman County Prosecutor, said Wednesday that the volume of information provided by Pullman Police investigators has delayed his charging decision.
Barber and Toso "T.J." Fehoko both were arrested on Sept. 16 on the charges of second degree assault stemming from a July 23 brawl at a party that left one man with a concussion and another with a broken jaw.
The number of witnesses and interviews both delayed the investigation and now have complicated the review by LeBeau to decide whether to pursue the felony charges, lesser charges or no charges at all.
"I have two 3-inch binders and 66 interviews on CDs to listen to. With the time it takes to sort through that, I've just cracked the ice," he said. "It's probably got more information than all but one case I've ever had."
The only other case that had more information to sort through was a murder case, he said.
"I try to clear time each day and work on it and not take phone calls," he said. "With that many people involved, it's a pretty diligent process."
LeBeau said he earlier had hoped to make a charging decision by early December, but he also has several other cases that he must handle and other matters that require immediate attention.
"All that stuff continues to play into it," he said. "With everything else going on, hopefully I'll decide by the first of the year or shortly after."
As the charging decision lingers, the case has spawned a life of its own. Even before his arrest, the Student Conduct Board on Sept. 13 expelled Barber for his role in the fight, including punching the alleged victim after he was down.
The expulsion later was changed by the University Appeals Board to a suspension until July, which ended Barber's football career. He will be allowed to finish he degree in criminal justice and cultural ethnic studies in an online course.
WSU President Kirk Schultz also has hired outside counsel to review how the university conducts its student-conduct proceedings while supporters of Barber have openly argued that he should be allowed back on campus to finish his degree and play for the No. 23 Cougars, who play California Saturday at 7:30 p.m.
LeBeau said he is aware of the arguments and support for Barber, but that does nothing to change the fact that he has piles of interviews to sort through before making a charging decision.
"It's out there, that's for sure," LeBeau said of the Barber case. "I see newspaper articles on them. I try to look away."
Local journalism is essential.
Give directly to The Spokesman-Review's Northwest Passages community forums series -- which helps to offset the costs of several reporter and editor positions at the newspaper -- by using the easy options below. Gifts processed in this system are not tax deductible, but are predominately used to help meet the local financial requirements needed to receive national matching-grant funds.
Subscribe to the sports newsletter
Get the day's top sports headlines and breaking news delivered to your inbox by subscribing here.
---