News > Crime/Public Safety
Man accused of firing into crowd and at police after Coeur d'Alene Fourth of July fireworks display arrested Thursday
Fri., Sept. 13, 2019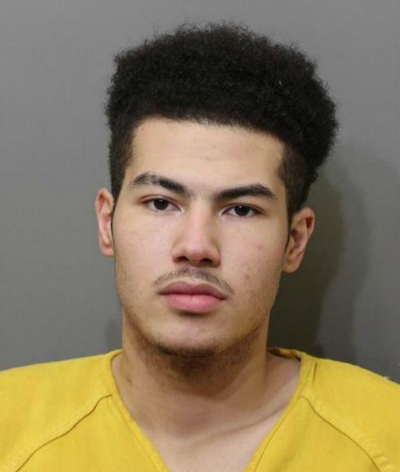 The man who was shot by Coeur d'Alene police after reportedly firing a gun within the crowd and toward officers at the end of the Fourth of July fireworks display near Independence Point was arrested by the Kootenai County Sheriff's Office on Thursday morning.
Eight officers reportedly chased Tyler Reece Rambo, 18, after a report of gunshots near the beach just after fireworks concluded and followed him to near the park basketball courts.
After Rambo did not respond to multiple commands to drop his weapon and a stun gun was unsuccessful, he allegedly turned toward the officers and fired a single shot from a revolver, police said.
The officers returned fire, striking him at least 10 times, according to police.
Rambo was transported to Kootenai Health in critical condition and KHQ reported he underwent major surgery. Rambo's mother, Nicole Valencia, said he was released from the hospital Aug. 14.
"He fought for his life once already," Valencia wrote in a Facebook message. "Now he has to do it again. Until (people) get the full story they will stick to their own ignorance."
Rambo's defense attorney, Rick Baughman, declined to comment on the case.
Rambo was also arrested Wednesday on unrelated drug charges and released on bail, according to court records.
He was not charged for the shooting until Thursday when a judge signed a felony warrant for his arrest.
Sheriff's deputies arrested Rambo near his residence without incident, Lt. Ryan Higgins said.
Rambo is being held in Kootenai County Jail on charges of second-degree attempted murder and aggravated assault. His initial bond was set at $500,000.
Roshad Grant, 24, who police said referred to Rambo as his "homie" after he was shot and was reportedly armed with a pistol as he ran from officers, pleaded guilty to a charge of obstructing officers and was sentenced to two years of probation last month.
The eight officers who were involved in the shooting returned to work in August after their use of force was cleared by an internal investigation, the Coeur d'Alene Press reported.
Rambo will appear in Kootenai County District Court for his initial appearance Friday.
Local journalism is essential.
Give directly to The Spokesman-Review's Northwest Passages community forums series -- which helps to offset the costs of several reporter and editor positions at the newspaper -- by using the easy options below. Gifts processed in this system are not tax deductible, but are predominately used to help meet the local financial requirements needed to receive national matching-grant funds.
Subscribe to the Coronavirus newsletter
Get the day's latest Coronavirus news delivered to your inbox by subscribing to our newsletter.
---