Maple Street Bridge project to cost $4.7 million; construction start date unclear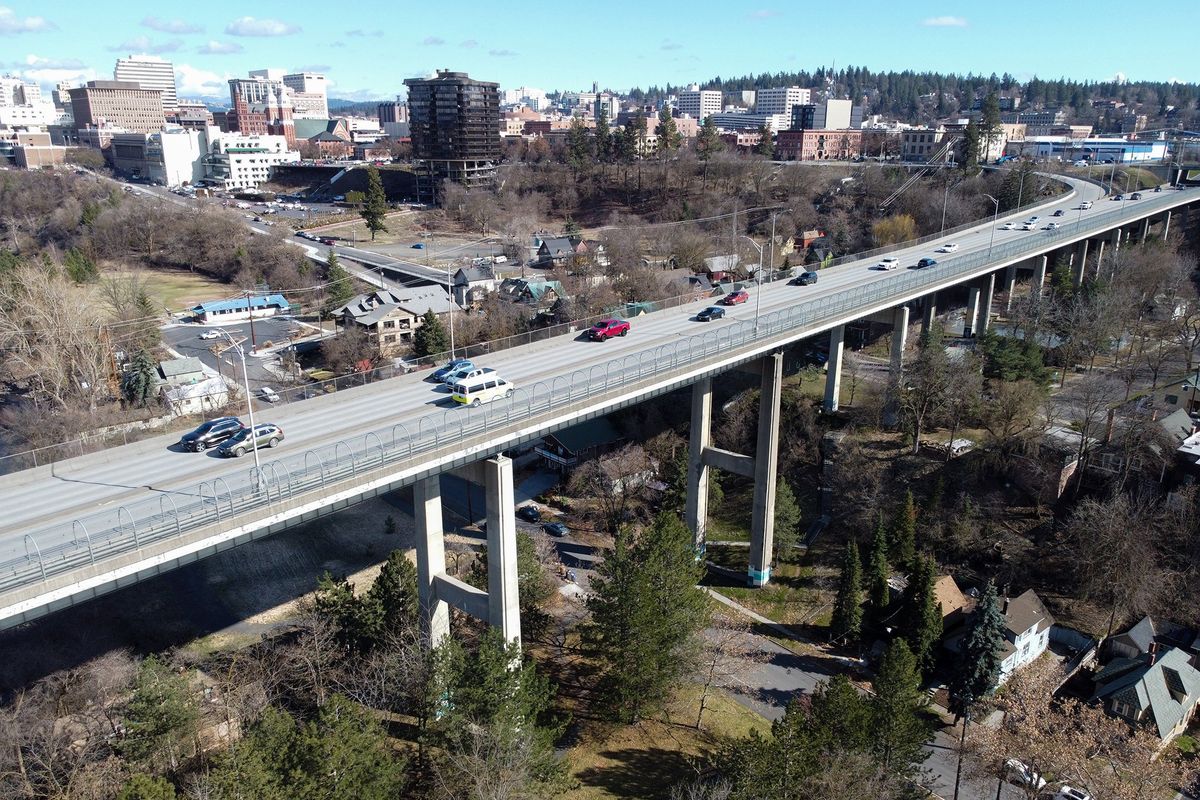 The city of Spokane has picked a contractor to replace the surface of the Maple Street Bridge, but it remains unclear when construction will begin.
The City Council last week unanimously approved a $4.7 million contract with Combined Construction of Mukilteo, Washington. City engineers had estimated the project would have a $3.6 million price tag. Federal funding will cover the bulk of the cost.
Combined Construction will grind off the top three-quarters of an inch of the bridge's surface and replace it with fresh polyester concrete. Kirstin Davis, the public works department's spokeswoman, said the deck rehabilitation will take about 50 days depending on the weather.
City staff said in April that construction would start Aug. 1. Spokane's website now says crews could start work on the bridge in early September. According to documents provided to the City Council, the Maple Street Bridge project could be postponed until next year. Davis said the city will finalize a start date next week.
Regardless of the start date, construction could significantly impact commutes. All but two lanes – one northbound and one southbound – will be closed, and the entire bridge will shut down during a portion of the project.
Those closures will affect tens of thousands of commuters. The Maple Street Bridge is the second-busiest bridge that spans the Spokane River, behind only the Division Street Bridge. Drivers cross it a cumulative 45,000 times a day.
The Maple Street Bridge has a "poor" rating under the Federal Highway Administration's National Bridge Inventory rating system, specifically because its deck is deteriorating. Davis wrote in an email that the bridge's rating will "probably move to 'Fair' at the minimum" after Combined Construction finishes the grind and overlay.
According to the city's website, replacing the driving surface will extend the Maple Street Bridge's lifespan and give drivers a smoother ride.
---