Sports
A Grip on Sports: In an attempt to alleviate some headaches – or cause more – baseball's opening day and NCAA finals need to align again
Tue., March 28, 2023 A GRIP ON SPORTS • Football season is long gone, unless you are part of the few who salivate over the XFL or USFL. Basketball season, collegiately, is almost done. Professionally? The NBA has a few months left. The NHL has some time too. But this week we transition into summer. Well, the summer game, at least.
•••••••
• We took some time out this morning. Broke our routine. Got involved in an email and app mess. But when we were done, we had our Mariners' opening day tickets on our phone. Or is it Opening Day, with capital letters? It is a holiday, isn't it?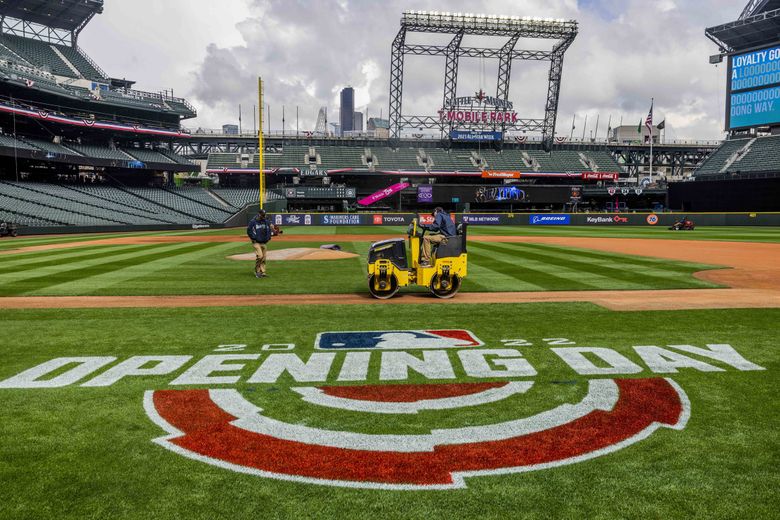 No? Then vote for us in the next presidential election. It will be well on its way to becoming one. Besides, we would be the youngest person on the ballot. Probably. But we digress. Back to the thrust of our campaign. Making baseball's opening day great again.
Not sure if we would have the power, but if we did, we would mandate baseball's season open on a Monday. And not just any Monday. The same Monday as the NCAA's final game. And all baseball games that day are played in the sunshine. Work? It would be a national holiday, so that's not a problem. (As would the Monday after the Super Bowl, but that's a bill to ram through Congress in the second term.)
If you are of a certain age – we are – you can remember when the two sporting behemoths – opening day and the NCAA finals – would overlap often. Though it wasn't a holiday. Except for some of us.
Yep, there were a few years there in which we used a vacation day to ensure we didn't miss a moment of the action. Then we always did.
Oh, we watched the NCAA title game on TV. But we don't remember it. Mainly because we were too inebriated.
Before you start sputtering or saying "well, I never," know these facts. We were of the correct age. We didn't drive – a ride to and from was always arranged well in advance. And we were young enough to get up the next day and do our job, albeit with a grumpy attitude. (Those folks who worked with me at the time can insert a "how was that any different than any other day" remark here and move on.)
We actually had a job on that Monday. Because we were the only one of our group of friends dumb enough to want to watch four or five baseball games during the day, we were the place holder. We arrived at the sports bar – in those days the Red Lion barbecue joint downtown was the best of the best – and staked out a table. A place with a great view of a bunch of TVs. Got there in time for the first game, which usually was from Cincinnati. Ordered something to nibble on. Then settled in, with Tom Boswell's book, Why Time Begins on Opening Day, nearby to read during commercials.
As the day wore on, we ate lunch. Nibbled some more. Ordered a Heinekin or two – it was sort of a vacation so we drank highfalutin beer – and watched games. Every game we could.
An occasional co-worker would wander in, en route to their night job, and catch a bit of the action while eating a late lunch. Later, the main group began to show. The teachers first, as soon as school got out. Then others, who had jobs that didn't end until 5, showed up in time for the basketball. By then, the place was filling up. But, being the belligerent cuss we could become back then (the liquid courage helped), we kept our spot secure.
No matter who won or lost, we enjoyed the game itself and the camaraderie of the group. The comments, the jokes, the sad faces, the baloney that passed as history, it was all part of the fun of the night.
When the game was over, we used the pay phone to call home. Settled the bill. Waited for our ride. Sunk into the passenger seat to make the long ride. And yes, our head may or may not have been hanging out the window, a la your favorite neighborhood canine.
The next day we had a dog of a headache, that's for sure. But it was worth it. We think.
Heck, we're sure. We did it more than once, so it had to have some value, if only to build a memory we could tap as the years fade. Besides, it helped us fill up this space, didn't it?
•••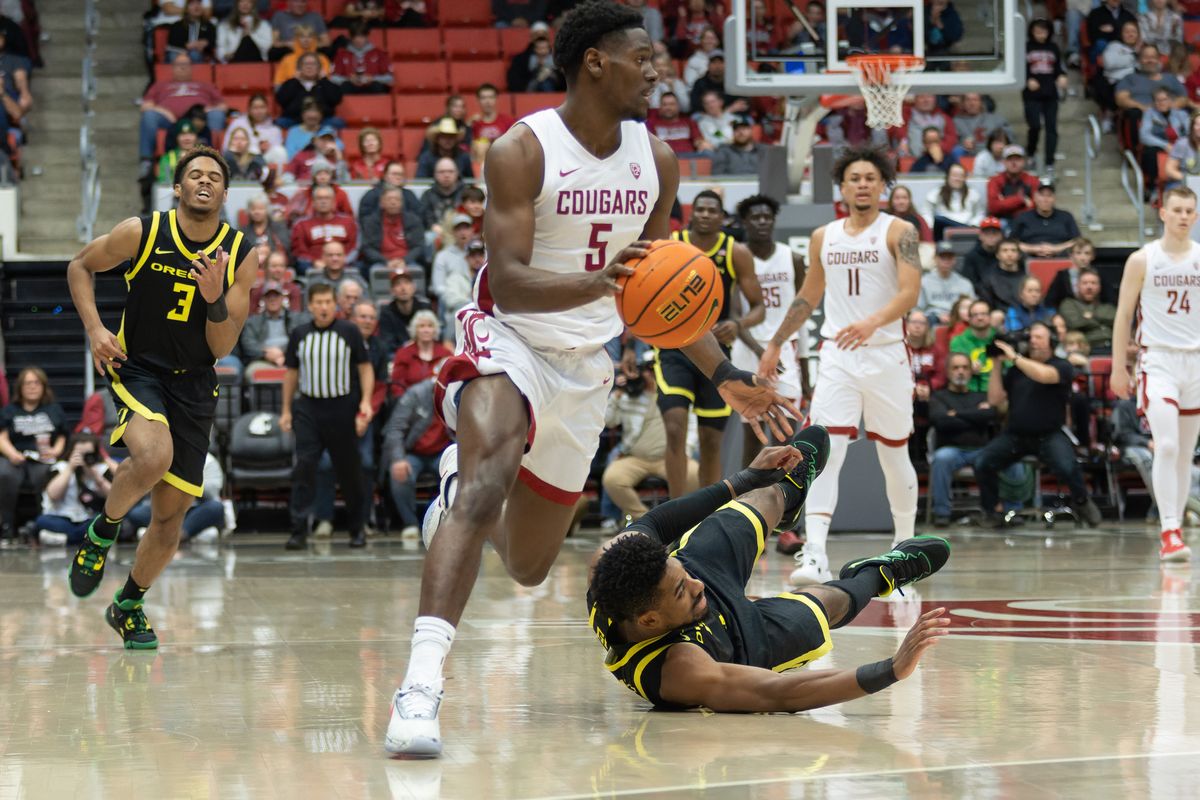 WSU: The Cougars were hit with another roster body blow yesterday. TJ Bamba, their best guard on both ends of the court, announced he would test the NBA waters and enter the transfer portal as well. In other words, he's pretty much saying he's not coming back to Pullman. Colton Clark has more in this story, including a rundown of the players who have made announcements concerning their future status. … Klay Thompson didn't stay at Washington State for four years. He was ready for the next step and took it. We have a couple stories, one from freelancer Steven Hunt concerning his still-deep affinity for WSU and another on his season thus far. … Elsewhere in the Pac-12 and college basketball, it seems almost a done deal, former Stanford star Mark Madsen moving from Utah Valley to coach for California, but Madsen's team has a semifinal NIT game this weekend and his family may have an addition. … Jon Wilner looks back at the NCAA tourney in the Mercury News. … Oregon had another player enter the portal. … Colorado coach Tad Boyle will coach a national team again this summer. … Arizona and Alabama have agreed to play a couple games. … Among the women, South Carolina earned another Final Four trip and is the team to beat. … Virginia Tech also earned a spot. … Seattle hosted a couple regionals and attracted large and loud crowds, even without a home state team in the mix (as was the case in Greenville). … We also can pass along this look at the Pac-12's showing this tournament. It wasn't as good as it's been lately. … In football news, don't expect Colorado to slow down its use of the transfer portal. … San Diego State reminds some of Utah just before the Utes joined the Pac-12. That's a good thing.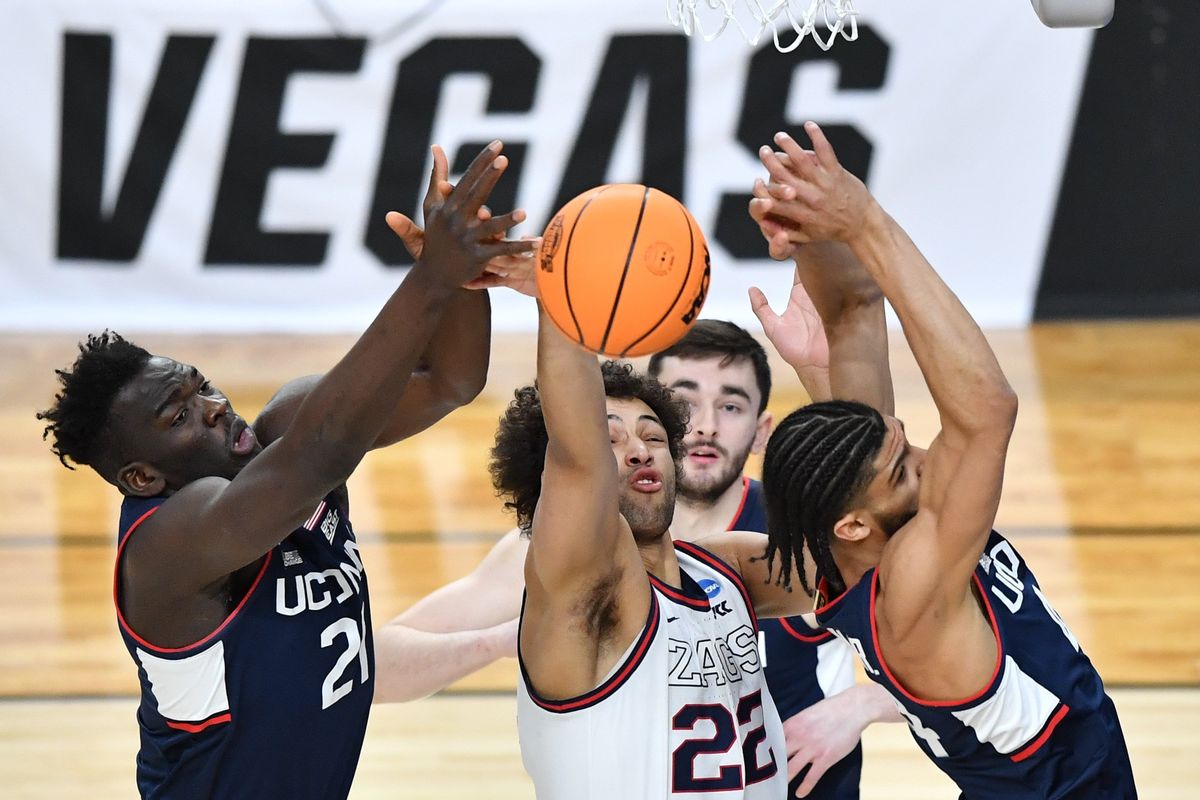 Gonzaga: The Bulldogs' nonconference schedule included many of the nation's best – and their final game may have been against the best. Jim Meehan delves into this past season's opponents. … Drew Timmer and Julian Strawther made the West Region All-Tournament team. Theo Lawson has that story.
EWU and Idaho: Around the Big Sky, transfer portal news is dominant, with Montana and Montana State dealing with players leaving. … This story about Idaho State also includes a lot of news from around the conference.
GNAC: Former conference commissioner Dick Hannan has received another honor. That news leads off the S-R's latest local briefs column.
Preps: We can pass along Dave Nichols' roundup of Monday's action. … Wellpinit will keep its mascot. The school, overwhelmingly Native American, asked the students and they want to keep the Redskins. James Hanlon has this story.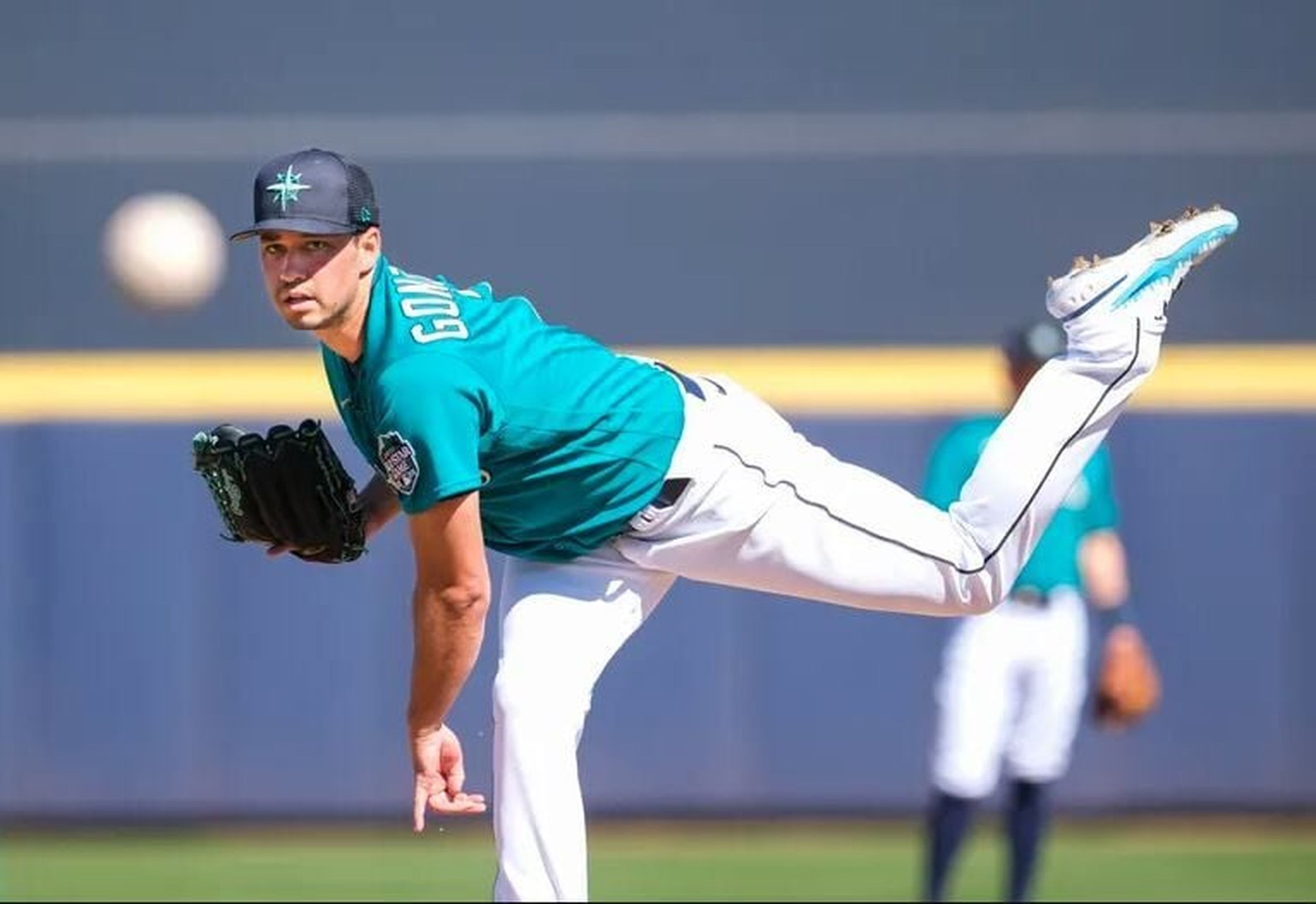 Mariners: We waxed poetic about opening day. And Taylor Newquist doesn't. He does, however, share news concerning players with local ties, including Marco Gonzales, and where they will begin the baseball season. … Ryan Divish has this look at the roster, which is basically set. … Will that roster take Seattle to the postseason again? Here are five reasons why the answer is yes. How about the World Series?
Seahawks: Want more on the draft? We can supply it.
Kraken: The long road trip ended with a 5-1 loss at Minnesota. … The fourth line has been on a roll.
Storm: Seattle broke ground on the WNBA's first training facility.
•••       
• This year opening day will be part of a summer we're dedicating to spending most of our time with our eldest son. And vice-versa, which is even better. The plans are still in flux but so far, what we've mapped out, seems incredibly fun. Until later …
Local journalism is essential.
Give directly to The Spokesman-Review's Northwest Passages community forums series -- which helps to offset the costs of several reporter and editor positions at the newspaper -- by using the easy options below. Gifts processed in this system are not tax deductible, but are predominately used to help meet the local financial requirements needed to receive national matching-grant funds.
Subscribe to the sports newsletter
Get the day's top sports headlines and breaking news delivered to your inbox by subscribing here.
---