Sports
A Grip on Sports: The game in Pullman last night kicks off a week of basketball excellence
Wed., March 15, 2023 A GRIP ON SPORTS • Hope there is nothing pressing today. Not early on, not late. It's time to get sick, cough, cough. Or use some vacation time. Hope you planned ahead and kept some in your back pocket or purse for today and the rest of the week.
•••••••
• We will get to that in a moment. Before we do, however, we have to share our impressions of Eastern Washington's NIT first-round win last night in Pullman. And wonder how fanbases get their expectations out of whack so quickly.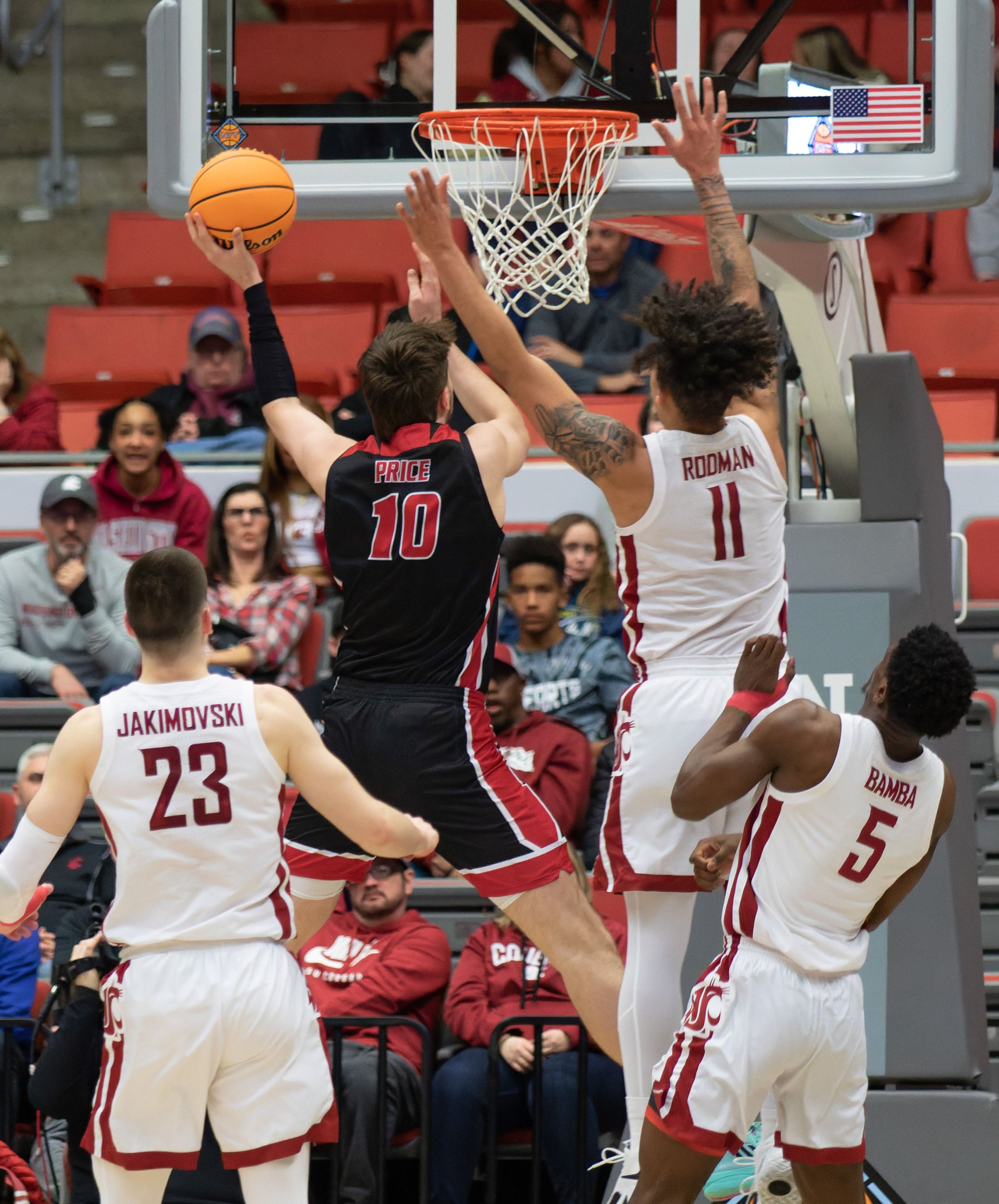 Understand this. The Eagles are a good team. One that is so much better than the sum of its parts. A team of guys who genuinely like playing together and have come to understand, as the season rolled on, how they have to play to win.
And winning is something Eastern became really good at, doing it 18 consecutive times at one point. The last week or so of the season was the outlier, not the two months of winning.
The Cougars have been playing really well too. But the biggest reason, literally and figuratively, has been Mouhamed Gueye. The big man has grown up this season, becoming one of the premier players on the West Coast. His presence in the middle changes everything for WSU on both ends.
And he wasn't available Tuesday night in the Eagles' 81-74 victory.
This isn't to take away anything from EWU. They played the opponent on the court. And won. But that opponent wasn't the best team the Cougars could have mustered. Not by – pardon the inaccurate cliché – a long shot. Washington State is a solid-to-really-good team with Gueye in the post. It is not nearly as special without him.
If Eastern had been forced to play without Steele Venters, the Big Sky's best player this season and the big-shot artist last night, the Eagles would have been hard-pressed to compete with a full-strength WSU squad. But such table-turning is illustrative only in this way: Why should Cougar fans turn over their dining room table in frustration because of the loss, as some did metaphorically afterward on social media?
No matter the circumstances, the Eastern faithful will celebrate the win. And they should. Cougar followers? Rue the bad luck that followed your team all season and hope – pray, even – that it all evens out next year.
• Everyone knows to take Thursday and Friday off this week. Or to plan some sort of procedure, though we've never believed the vasectomy stats that still cut through the Interweb. However, we understand the desire to spend time on the couch with something cold handy during the NCAA's opening week.
But what most people don't realize, including us until the latter stages of our life, is the whole week is worth committing to the nothing-on-the-schedule bin.
Prepping for March Madness is just as crucial as experiencing it. And we're not just referring to the research necessary to, once again, finish near the bottom of your favorite pool.
(As an aside, we thought an old high school buddy was going to send us an invitation to join his bracket. Didn't happen. We had flashbacks to trying to get a date to the senior prom, when the first four smart people we asked said no.)
If you love college hoop or just love the tourney, today is a day you need free.
There are so many good stories to read, so much good television to watch and so much shopping to get done, you need the whole day available. The after-work hours just won't do. Especially with tonight's First Four – hey, it just hit us, it's a cute takeoff on "Final Four" – game between mercurial Arizona State and stodgy Nevada. And yes, the adjectives we use let you know who we think will win.
If tonight's contests on TruTV is anything like Tuesday night's games it will be not-miss TV. Then again, if it's even as good as Impractical Jokers, it will be the best thing the cable network broadcasts this month.
But let us be clear. The games – the other matchup pits 16 seeds Texas Southern and Fairleigh Dickinson – are secondary. What is even more worth your time is the pre-tourney stories. And it doesn't matter if they use the written word or the magic of televised storytelling. With 68 teams out there – 66 now, after the games Tuesday night – there are at least 680 stories to be told. If even one percent are worthwhile, we would have to read or watch – let's see, divide by 100, round up – about seven longform pieces today to not miss anything.
We did that and more this morning. It was well worth the missed hour of sleep.
•••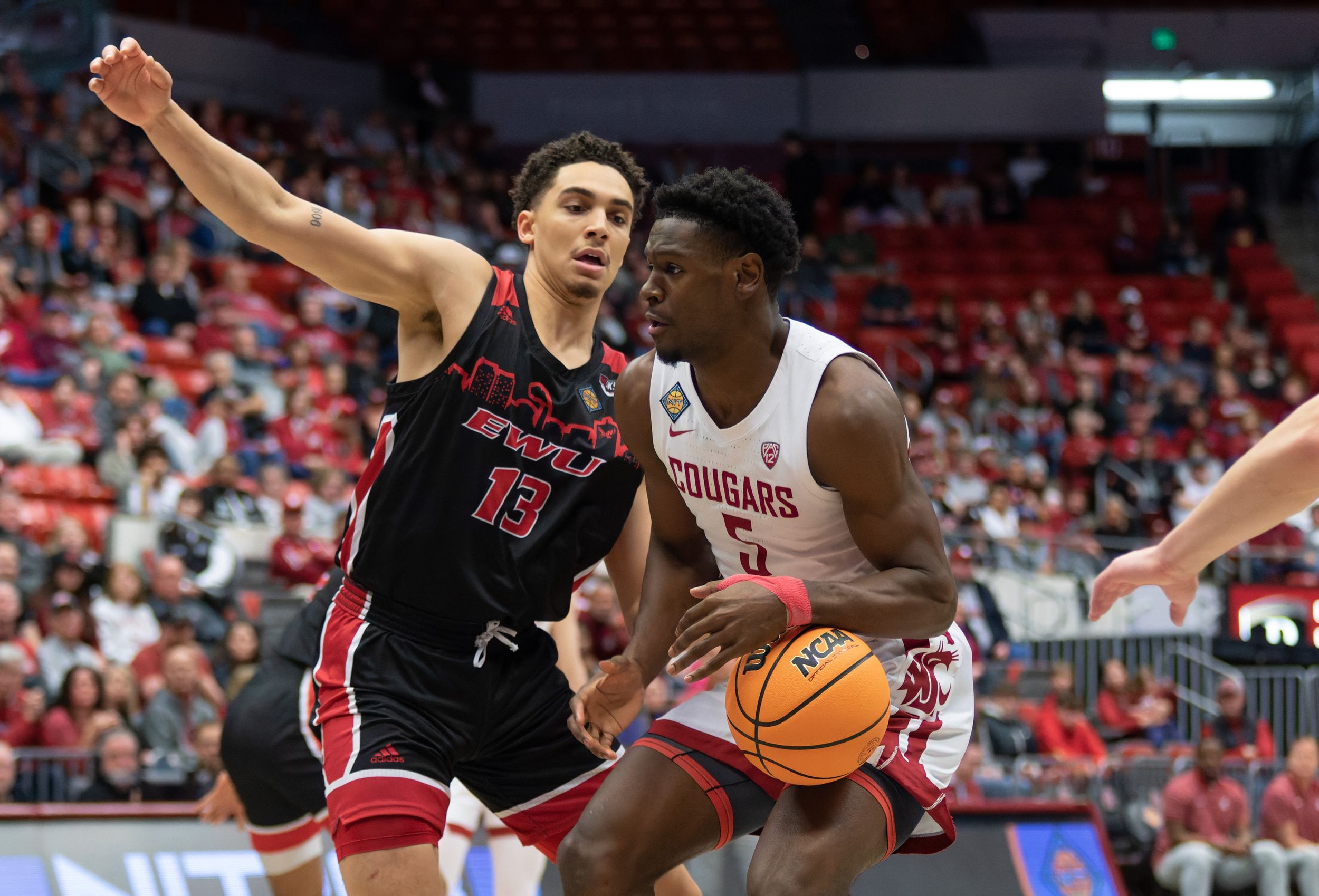 WSU: The loss (or win, depending on your point of view) was in Pullman, so Colton Clark had the pleasure of covering the game. … We can also pass along a photo gallery from Geoff Crimmins. … Elsewhere in the Pac-12 and college basketball, Jon Wilner picks first-round NCAA games in the Mercury News, including all of those with Pac-12 schools involved. … Oregon hosts an NIT game tonight against UC Irvine but the Ducks will be shorthanded. Us UCI fans don't care. … Athletic director Scott Barnes is expecting better from Oregon State basketball next season. … Colorado opened NIT play last night with a win over Seton Hall. … Utah has lost another player to the portal. … … Can UCLA win it all? Yes, if 12 things go right. … USC has a lot to handle with Michigan State. … Tonight's NCAA game features a lot of connections between Arizona State and Nevada. And it is not enough for one columnist. … A couple of Arizona players earned All-American honors. … On the women's side, Jeff Metcalfe picks all the Pac-12's first-round NCAA games in the Mercury News. The only conference school he has losing is USC. … Oregon State expects to make big strides next season. … Colorado has begun its tournament prep. … Utah is not only playing better, it is drawing better. … In football news, if you have questions about Washington, maybe they are addressed in this mailbag. … Arizona began spring practice.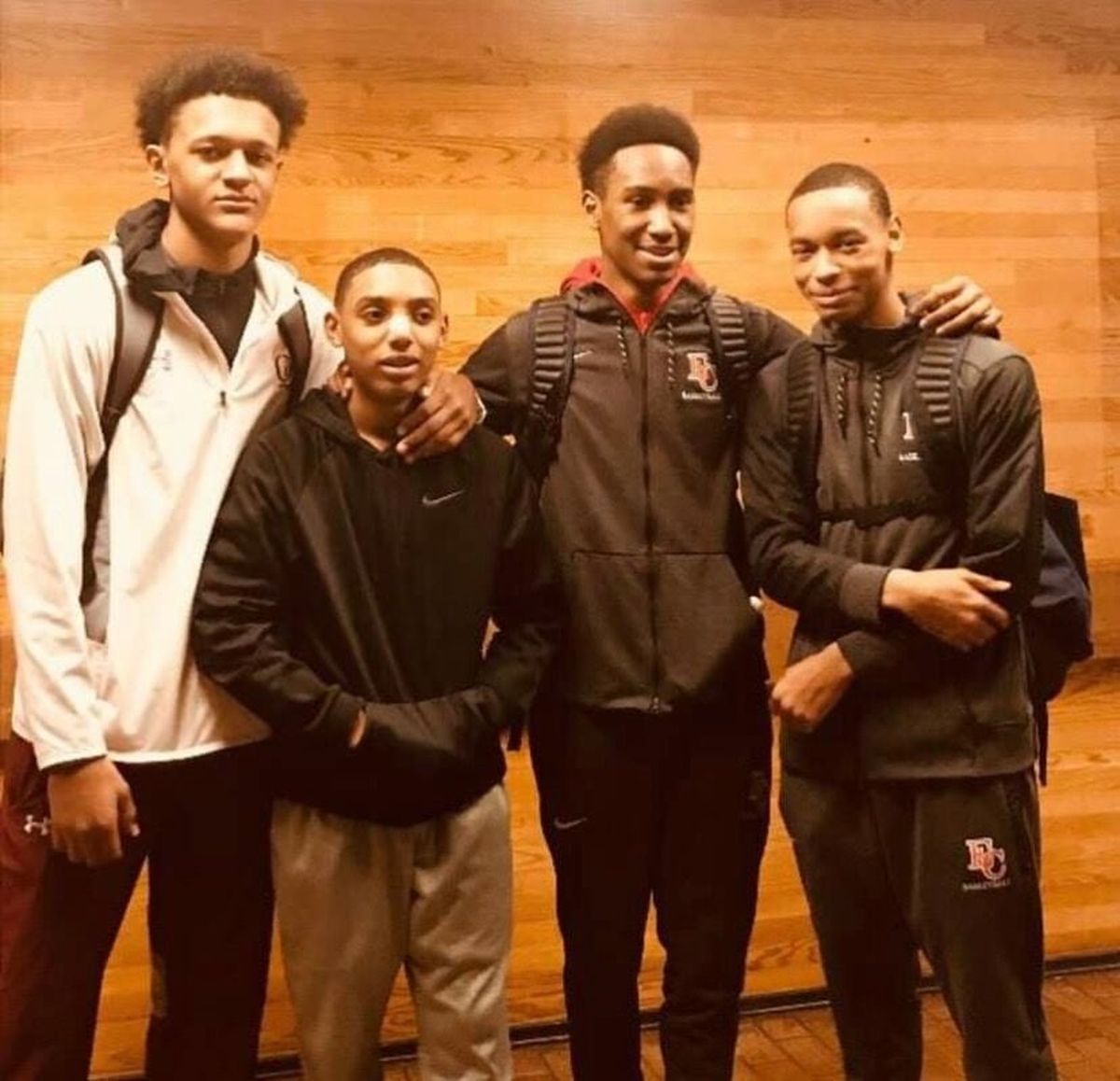 Gonzaga: What did we say about great stories to read? Well, here is one to pass along. Theo Lawson examines the relationship between young NBA star Paolo Banchero and second-year GU point guard Nolan Hickman. … Jim Meehan breaks down the West region and how tough it is. … This news surprised us. Drew Timme was only a second-team A.P. All-American again. It's his third consecutive second-team designation. Theo has that story. … The women's tournament looms as well and Jim Allen gets you ready with this look at the reserves who stepped up big this injury-riddled season. …Back to the men, as The Athletic's Dana O'Neil takes a look at Timme. … The baseball team picked up a 15-inning win in Minnesota. … Elsewhere in the WCC, is Saint Mary's one of the five seeds that has to be on upset alert? … Santa Clara is happy to be hosting Sam Houston State but the Bearkats are on spring break and didn't want to host tonight's NIT game. … Should we pass along another BYU story? Why not? … This is the last dance for Jim Nantz after almost four decades of calling NCAA games.
EWU: If you missed it above, we link Colton's game story from Pullman for you here. … Elsewhere in the Big Sky, Montana State has a trio of transfers to thank for some of its success this season. … Idaho State began spring football practice under new coach Cody Hawkins. … Weber State was scheduled to do the same but weather intervened.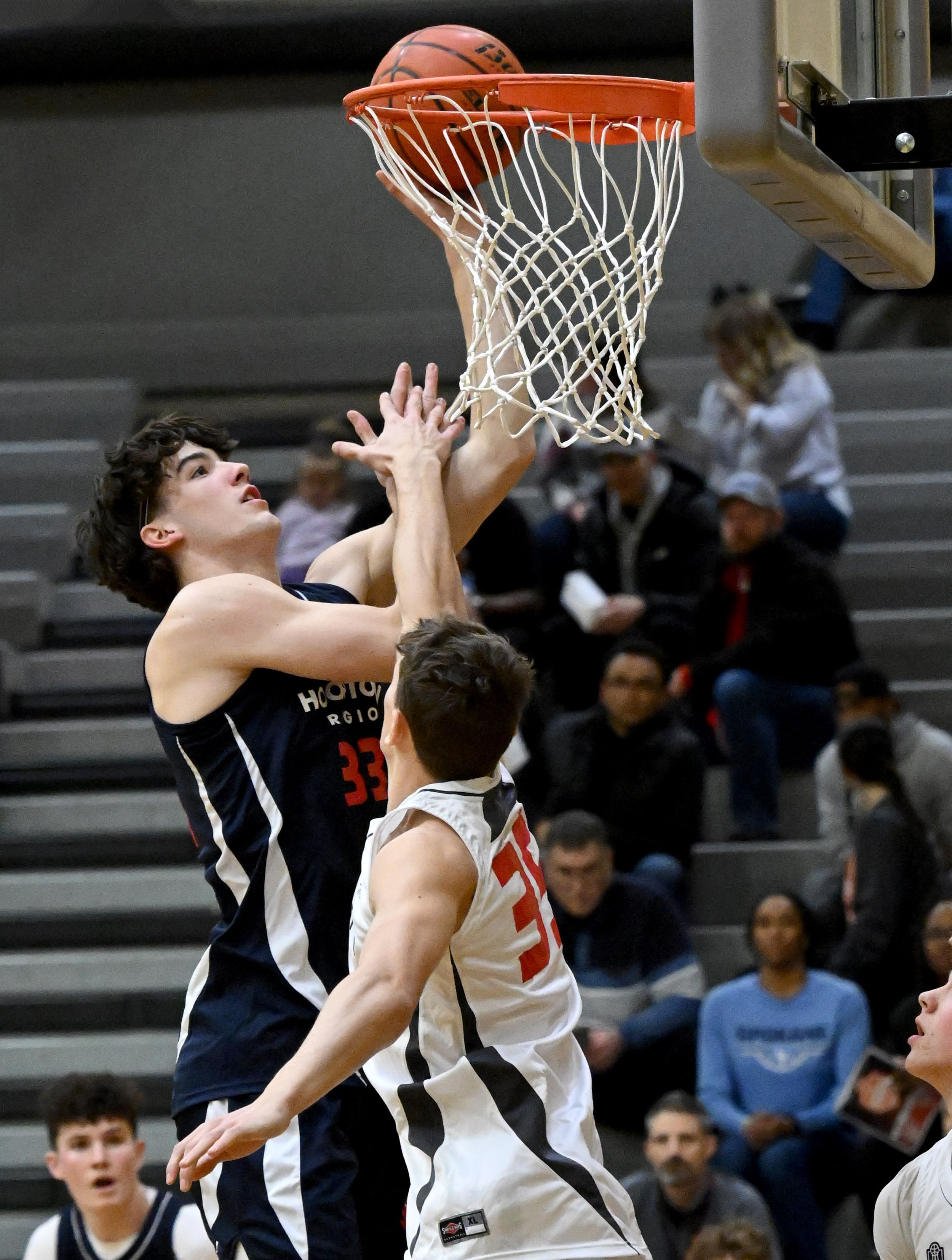 Preps: The Spokesman-Review's Showcase featured the Jack Blair Memorial game for the girls and the Denny Humphrey Memorial game for the boys. The Region team won both, breaking the century mark in each. Justin Reed has stories from the girls game and the boys contest. … The same can be said for Colin Mulvany, who has photo galleries from the boys and girls. … James Hanlon has this story on former Post Falls coach Marc Allert, who returned to coaching for one night despite dealing with cancer. … We can also pass along this roundup of Tuesday's sparse action.
Chiefs: Portland defeated visiting Spokane 6-2.
Mariners: Logan Gilbert has added a split-finger. … Jarred Kelenic's confidence is back.
Seahawks: Dre'Mont Jones' contract is a big deal. Not just for him but for the Hawks as well. It's different than any they've handed out in the past decade. … Jarran Reed is back, as is our struggle to spell his first name correctly. … Rashaad Penny is off to Philadelphia…. Ryan Neal will more than likely be back after Seattle tendered him an offer. … Others may return too after being let go.
Kraken: Maybe winning the Western Conference won't happen but Seattle still is looking ahead to the playoffs.
Sounders: Seattle has already qualified for the Club World Cup in 2025.
•••       
• We attended the Spokesman's Showcase High School All-Star games last night and watched almost a dozen players we were lucky enough to coach over the past few years. Pretty fun. But we have a question, as we haven't sat in the stands all that much over the years. How does anyone make it through two games on those hard bleachers? Our back and other things couldn't handle it. We had to leave halfway through the second game. Until later …
Local journalism is essential.
Give directly to The Spokesman-Review's Northwest Passages community forums series -- which helps to offset the costs of several reporter and editor positions at the newspaper -- by using the easy options below. Gifts processed in this system are not tax deductible, but are predominately used to help meet the local financial requirements needed to receive national matching-grant funds.
Subscribe to the sports newsletter
Get the day's top sports headlines and breaking news delivered to your inbox by subscribing here.
---